2012 Community Artist - Logan Hansen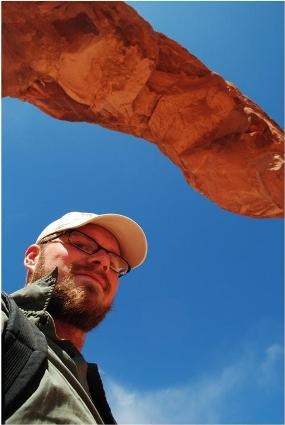 Logan Hansen was the SEUG Communitiy Artist in 2012. He became interested in fine art photography after moving to Moab, Utah, in 2009, and was immediately smitten with the never-ending landscapes, delicate desert ecology, and extreme conditions.
Logan experimented with creative photo-stitching techniques to capture and share the beauty of his new home in innovative ways. At sites throughout the group, he took hundreds of images in a 360' panorama, then melded them into single composites in which the foreground wrapped around all four sides of the frame. The results were a bit eerie, perhaps even visually challenging, yet as fun and whimsical as the rocks themselves.
You can find albums of Logan's work as Community Artist in the Parks on the Canyonlands Facebook and Arches Facebook pages.
Last updated: September 25, 2021