2010 Community Artist - Pete Apicella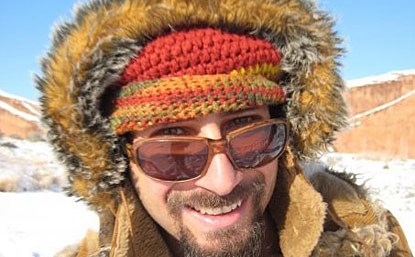 Pete Apicella was the 2010 Community Artist in the Parks. His artwork reimages the dynamic desert landscapes of this region into works featuring colored pencils and prismatic inks in a vivid and compact format.
While first backpacking to the Colorado Plateau at age 18, Pete fell in love with the beauty, vastness, freedom, and refuge possibilities that these Red Rock Wonderlands represented to him. Since moving full-time to Moab in 2004, a small body of fun, refreshing, colorful EarthScapes has emerged from his hiking and scrambling adventures.
"One day I went on a slickrock mission and by good fortune I brought along the portable sketch pad and fistful of colored pencils that my Mom gave me for the holidays. I liked the results and I kept going with it. When I engage artistically, many of my troubles and worries vanish. When present-ness of self and richness of stimulus saturate my mind-art field, then life is really good."
Last updated: September 25, 2021