2009 Community Artist - Chad Niehaus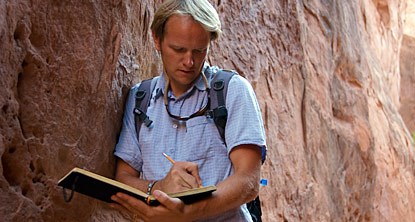 Artist's Statement
The Community Artist in the Parks program provided a unique opportunity to refine my skills as a printmaker, particularly in a plein air setting. I was able to share my passion for lands protected by the National Park Service and to discuss the power of natural places for artistic inspiration with visitors from around the world. I became more in love with my big backyard and further motivated to creatively express my connection to it.

A collection of Chad's prints can be viewed in the gallery below.

Last updated: May 20, 2021