Getting to the Islands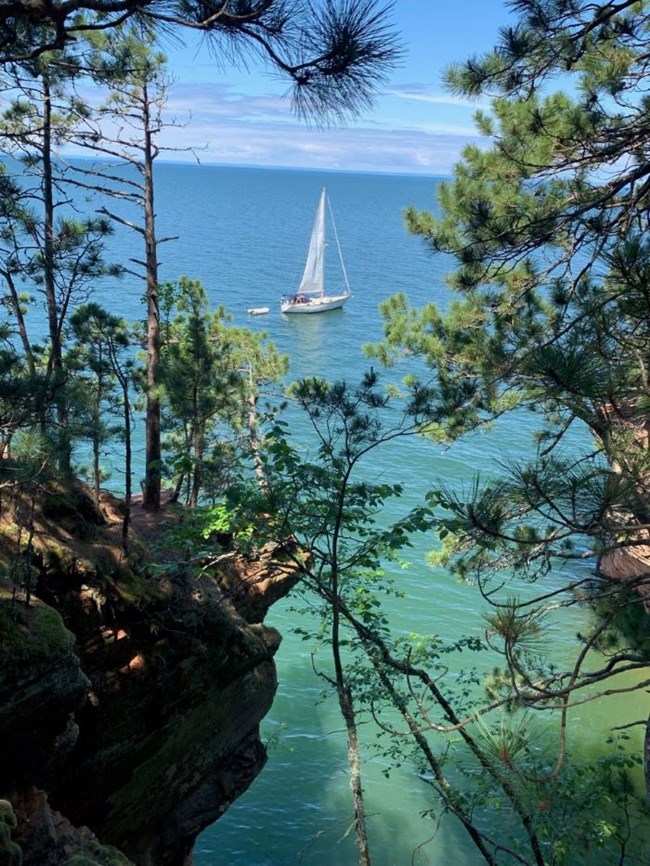 How do I get out to the islands?

Although Apostle Islands National Lakeshore features several points of interest located on the mainland, most people consider the islands themselves to be the most rewarding destination. There are no roads or vehicle access to any of the 21 Apostle Islands within the National Lakeshore. Madeline Island is the only exception as it is not part of the National Lakeshore. Getting to these islands on Lake Superior requires some mode of water transportation:
On Your Own:
You can take your own boat out onto Lake Superior, or paddle a 16ft. sea kayak to one of the islands.
Kayaking to the islands - Take your own sea kayak or take a guided trip with an outfitter.
Go Boating - Take my private boat. Refer to the map for docks, marinas, and launch areas.
Always check for current and changing weather conditions before heading out onto Lake Superior.
Take a Shuttle or water taxi:
Commercial services in the Apostle Islands National Lakeshore provide a variety of ways to see and enjoy the Apostle Islands National Lakeshore. They offer opportunities to learn, explore, and experience the park through unique and specialized trips, tours, adventures and expeditions.
Apostle Islands Cruises - (AIC) is authorized by the National Park Service and U.S. Department of the Interior as a park concessioner to serve the public within the Apostle Islands National Lakeshore. They offer a variety of narrated sightseeing tours and shuttles to specific islands.
Commercial Services - water taxi, kayak outfitter, fishing charter, sailing charter, and boat tours.
Go to Madeline Island - Madeline Island, the only one of the Apostle Islands accessible by automobile, is not within the National Lakeshore. Attractions on Madeline Island include Town Park, Big Bay State Park (with its lakeside campground), and the Madeline Island Historical Museum. There are a small number of restaurants and shops. Scheduled car ferries from Bayfield run from spring breakup to winter freezeup. Car Ferry Service to Madeline Island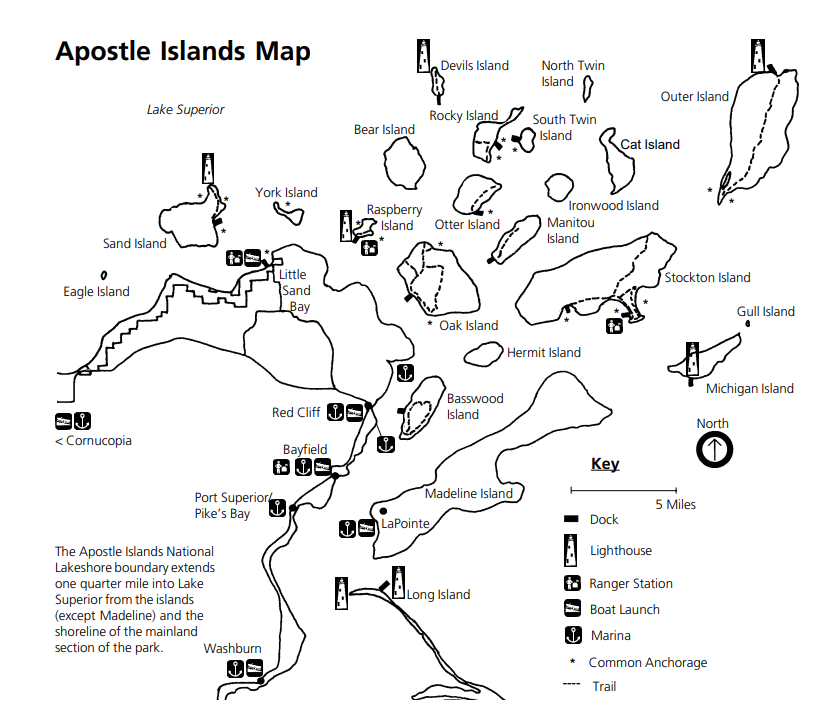 Last updated: October 15, 2021