Climate Change and Sustainability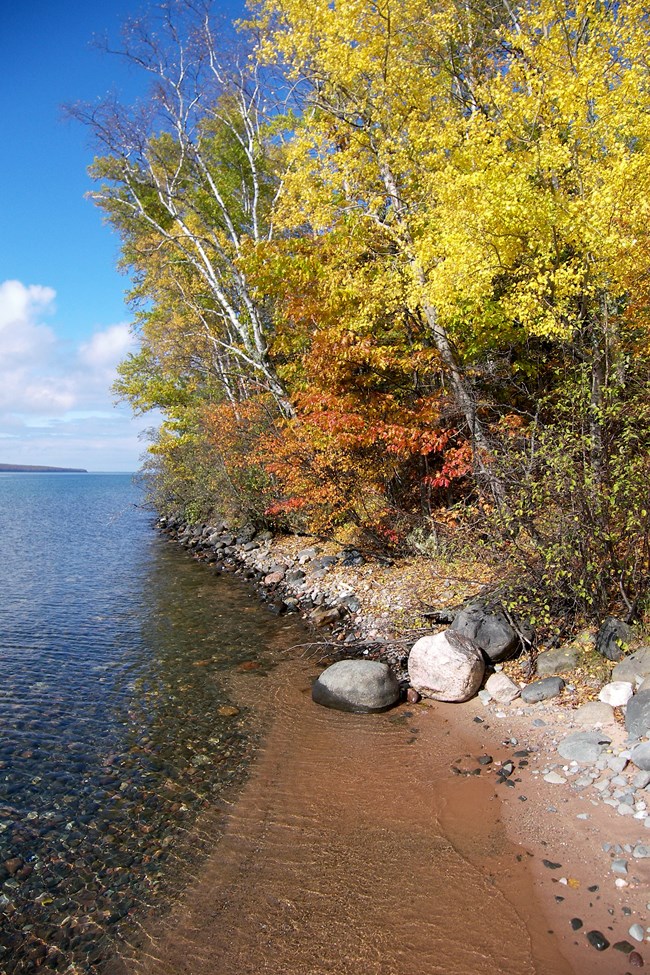 Vulnerability Assessment
As our climate continues to change, it is increasingly clear that natural landscapes are being affected in a variety of ways. Park staff have observed notable changes in our own backyards. We're concerned that continued change will challenge our mission to preserve and enhance the ecological and cultural legacy of this remarkable place.

The National Park Service has undertaken a vulnerability assessment to gather the best available information on how climate change may affect the park's terrestrial ecosystems. This assessment, created by a team of local experts representing diverse institutions and disciplines, is designed to provide information about what ecosystems are vulnerable, how vulnerable they are, and why they are vulnerable. By improving the understanding of local vulnerabilities to climate change, we can start to draw conclusions about potential ecosystem vulnerability and change across a range of plausible future climate scenarios by the end of the 21st century. This project has been in progress for the last few years, and the final assessment was released in August 2021.
Over the past 2 years, staff from Apostle Islands National Lakeshore (APIS) and partner organizations have collaborated to identify climate change risks to a variety of terrestrial ecosystems at the park by conducting a vulnerability assessment. Stephen Handler of the USDA Forest Service and the Northern Institute of Applied Climate Science spearheaded the endeavor, which involved literature reviews, ecosystem modeling, and convening an expert panel to identify climate-associated vulnerabilities. Their goals were also to integrate climate change information from the vulnerability assessment into on-the-ground management actions. While much of the project has been completed, future components include development of an adaptation demonstration project as well as educational projects. Additional goals include increasing visitor and staff understanding regarding impacts of climate change on APIS terrestrial resources, how the park is responding, and how society and individuals can make choices to reduce climate change.
Climate Change Response Strategy
The National Park Service has established an overarching Climate Change Respone Strategy in response to the impacts climate change will have on all of our nations national parks. Efforts of the NPS Climate Change Response Program are coordinated around four areas:
1. Adaptation
2. Mitigation
3. Science
4. Communication

Apostle Islands National Lakeshore actively works to integrate all four areas into park planning, management, operations, and staff culture. Our team is dedicated to policies and practices that improve environmental performance and fosters long-term sustainability. The park is also proud to pioneer the Integrated Environmental Plan (IEP). The park's IEP is a unique umbrella tool that organizes and optimizes environmental stewardship initiatives so greening is accomplished efficiently and effectively.
Climate Change in Wisconsin and the Apostle Islands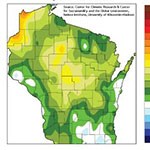 The Wisconsin Initiative on Climate Change Impacts (WICCI) is a statewide collaboration of scientists and stakeholders formed as a partnership between UW-Madison's Nelson Institute for Environmental Studies and the Wisconsin Department of Natural Resources. WICCI's goals are to evaluate climate change impacts on Wisconsin and foster solutions.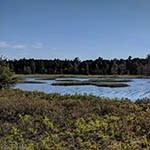 The Northern Institue of Applied Climate Science (NIACS) recently looked at the coastal wetlands areas of the park through the lens of vulnerability and adaptation. The team used the Adaptation Workbook and the Great Lakes coastal ecosystems adaptation menu of strategies and approaches to consider vulnerabilities from climate change, and to explore actions that may help managers cope with changes over time. Take a look at their investigation and Adaptation Actions.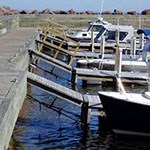 National Park Service Climate Change Links
Climate Change Response Program: Established in 2010, the National Park Service Climate Change Response Program (CCRP) advances efforts to address the effects of climate change across the breadth of the National Park System.
Climate Friendly Parks - Apostle Islands: Global climate change will impact Apostle Islands National Lakeshore's different ecosystems to varying degrees.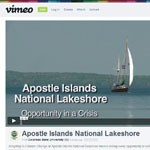 Adapting to Climate Change in the Apostle Islands: Opportunity in a Crisis
Apostle Islands National Lakeshore staff discuss the impacts of climate change on the park and how the National Park Service is responding in a 5 minute video produced by the NPS Climate Change Response Program.
Watch video
.
Sustainability at Apostle Islands National Lakeshore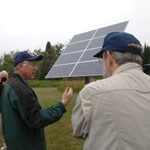 Apostle Islands National Lakeshore has made significant strides in fostering sustainable practices and promoting innovative solutions to this challenge.

Our Sustainability Commitment strives for "maximum sensitivity and protection for the park's (and the planet's) natural and cultural resources, doing so in a way that is economically sensible and considers the short and the long term impacts of our decisions".


Last updated: November 15, 2021