Volunteer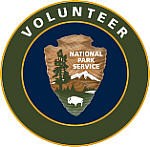 Become a Volunteer-in-Parks
A wide variety of volunteer service opportunities are available at Apostle Islands National Lakeshore:
Be a lightkeeper- spend several weeks or a full summer giving lighthouse tours and assisting park visitors.
Serve as an island host at an island campground.
Assist the public at a mainland information desk.
Take part in natural resource management projects.
Work with our maintenance crew in caring for buildings and grounds.
Volunteer positions are an excellent way to assist the National Park Service achieve its goal of protecting the Apostle Islands and their visitors, and making this priceless resource available for public enjoyment. Volunteers can learn new skills and gain experiences available nowhere else.
Shared housing is provided for island-based volunteers, and may be available for some mainland positions.
If you'd like to know more about the volunteer program at Apostle Islands National Lakeshore, follow these links:
Apply for Volunteers in Parks positions and for other government volunteer opportunties on-line at:
Many people have found the Volunteer-In-Parks program very rewarding. You can download an application here:
Volunteer-in-Parks Application
Once you have completed the application, email it to APIS_Volunteer_Coordinator@nps.gov or mail it to Apostle Islands National Lakeshore, Attn: VIP Coordinator, 415 Washington Avenue, Bayfield, WI 54814. If you have questions, please call us at 715-779-3397.
We look forward to hearing from you!
Volunteer
Here's some jobs


Last updated: June 23, 2020