Union Advance Trail Guide-Stop 2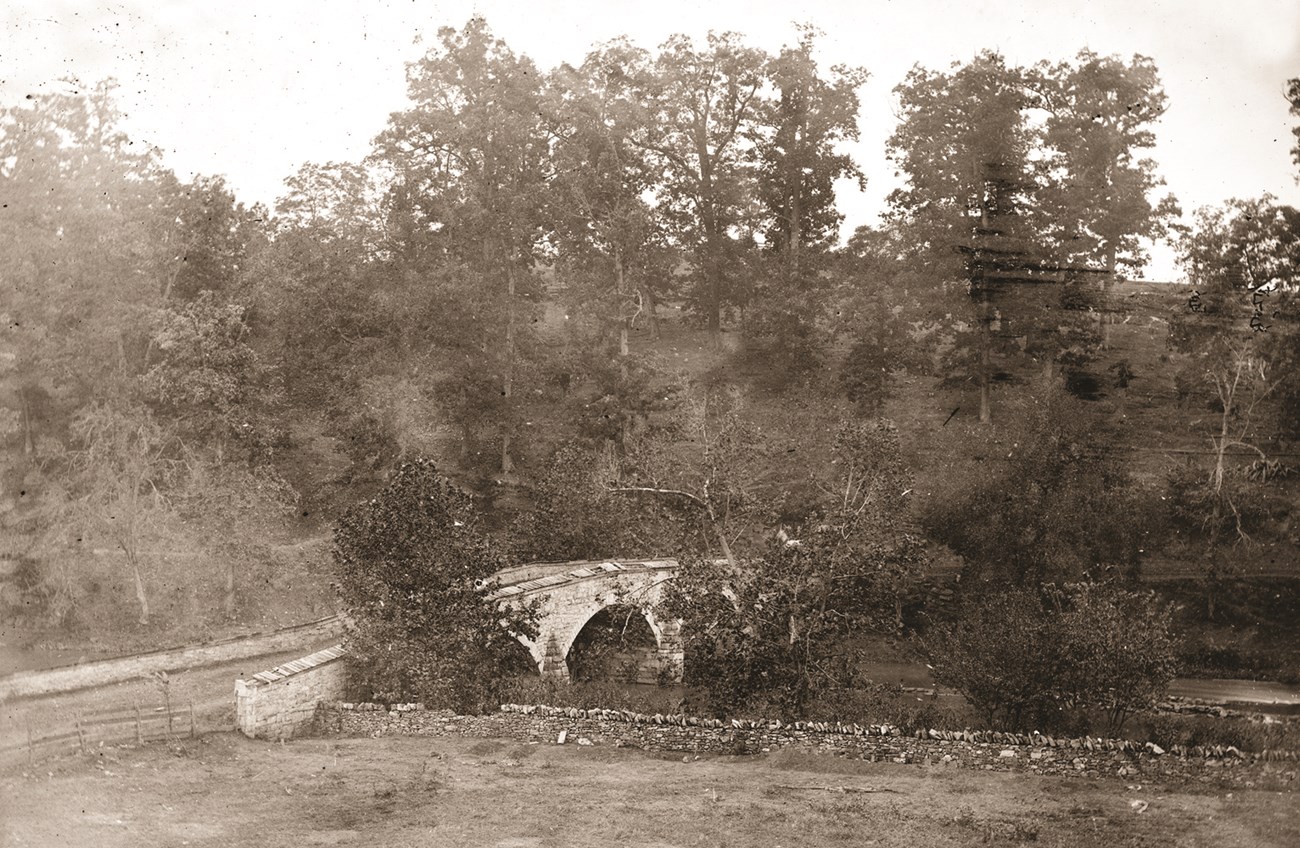 Stop 2 - Burnside Bridge Overlook
As you face the Burnside Bridge, you are looking west-southwest and are standing in the center of the three Union attacks on the bridge. The Ninth Corps gathered for their assaults on the other side of the high ground behind this point. Gen. Isaac Rodman's Division with Ewing's Brigade was sent south to cross downstream.

The first attack on the bridge started at 10:00 a.m. and was led by the 11th Connecticut Infantry followed by Crook's Brigade. General Crook, who thought that he was just supporting the other attacks, advanced his men and mistakenly ended up to the right (at the previous trail stop), and was pinned down by Confederate fire. The 11th Connecticut pushed towards the bridge from the left. This uncoordinated first assault was just one example of how confusion, difficult terrain, and Confederate firepower broke down the Union attacks.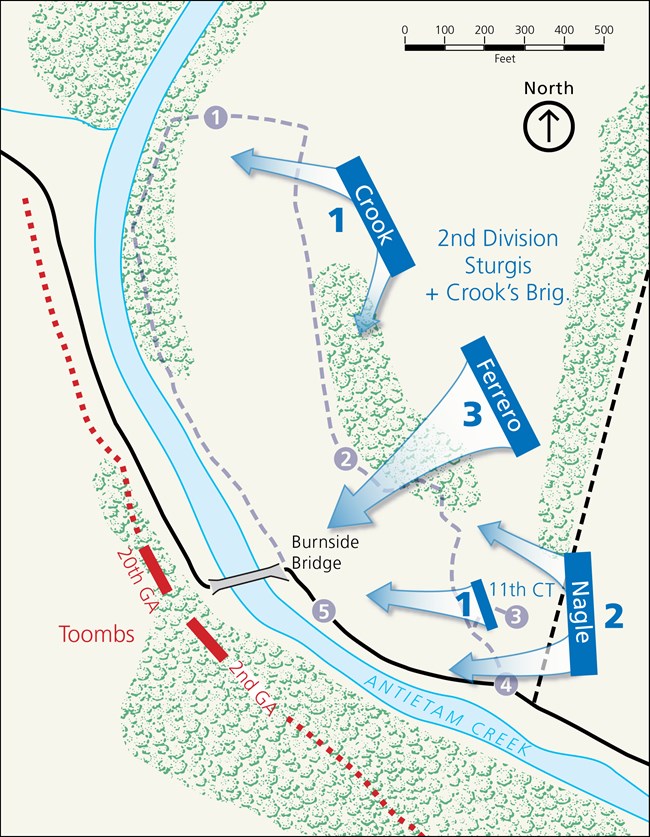 The second attack on the bridge also came from the left. General Nagle's Brigade was ordered forward at 11:00 a.m. The next two trail stops will focus on the attacks made by the 11th Connecticut and Nagle's Brigade. The third attack, which would eventually prove successful, took place right here. After two failed attempts, it was clear that moving down the road in full view of the Confederate defenders did not work.
Brig. Gen. Edward Ferrero's veteran brigade was selected for the next attack. However, this time they advanced down this hill and straight at the bridge. Just after noon, the 51st New York and the 51st Pennsylvania Infantry Regiments, with about 650 men, charged toward the bridge. The Confederate resistance was still strong enough to force them to a halt. The Pennsylvanians gathered behind the stone wall, the New Yorkers broke left and tried to find cover behind the stout post and rail fences. Lt. Whitman from the 51st New York remembered "we were ordered to halt and commence firing, and the way we showered the lead across that creek was nobody's business."
Last updated: February 27, 2021