Bloody Lane Trail
"Despite the fire of musketry, which literally cut lanes through our approaching lines, the brigade advanced under my personal command within thirty paces of the enemy."
Brig. Gen. Thomas Meagher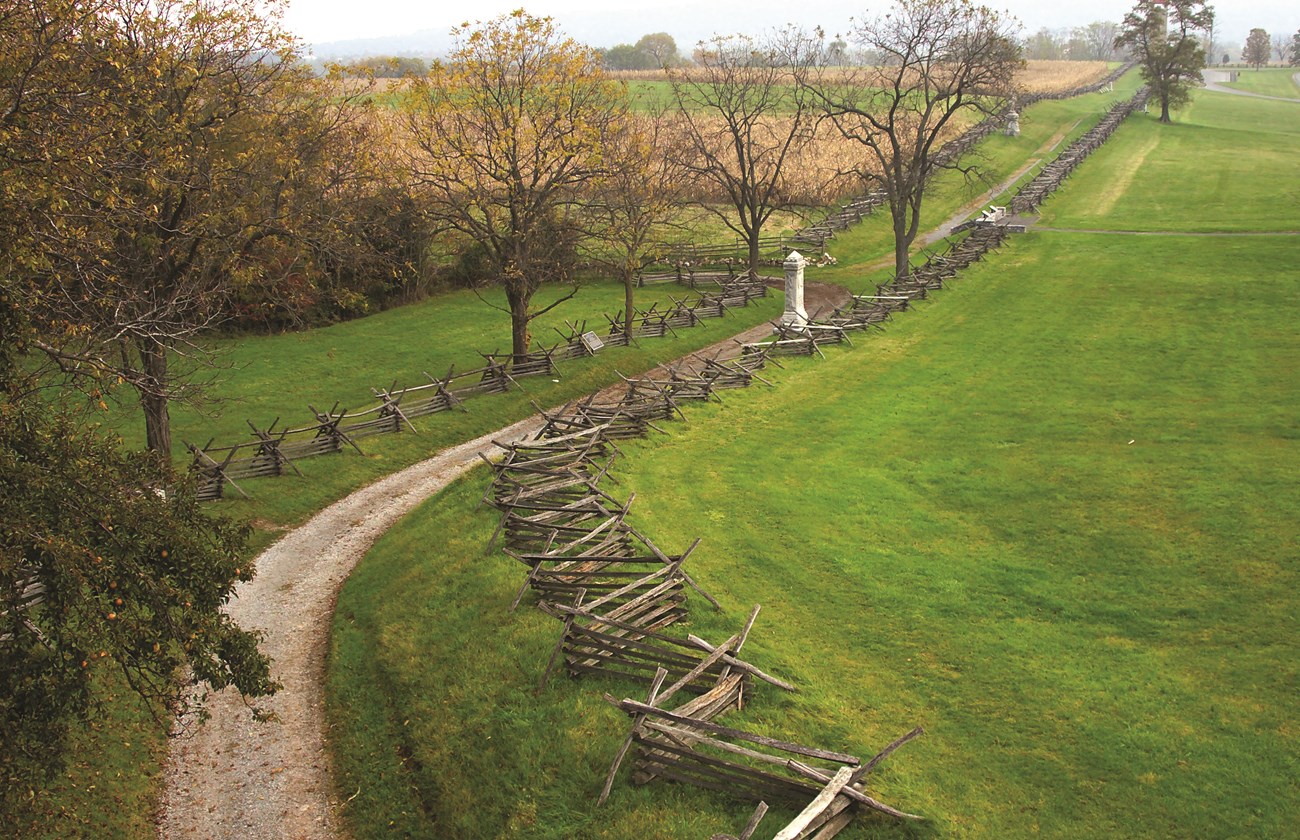 Introduction
The Bloody Lane Trail begins at the New York State Monument and ends near the cannon behind the visitor center. The trail is 1.6 miles long and should take approximately sixty to ninety minutes to hike.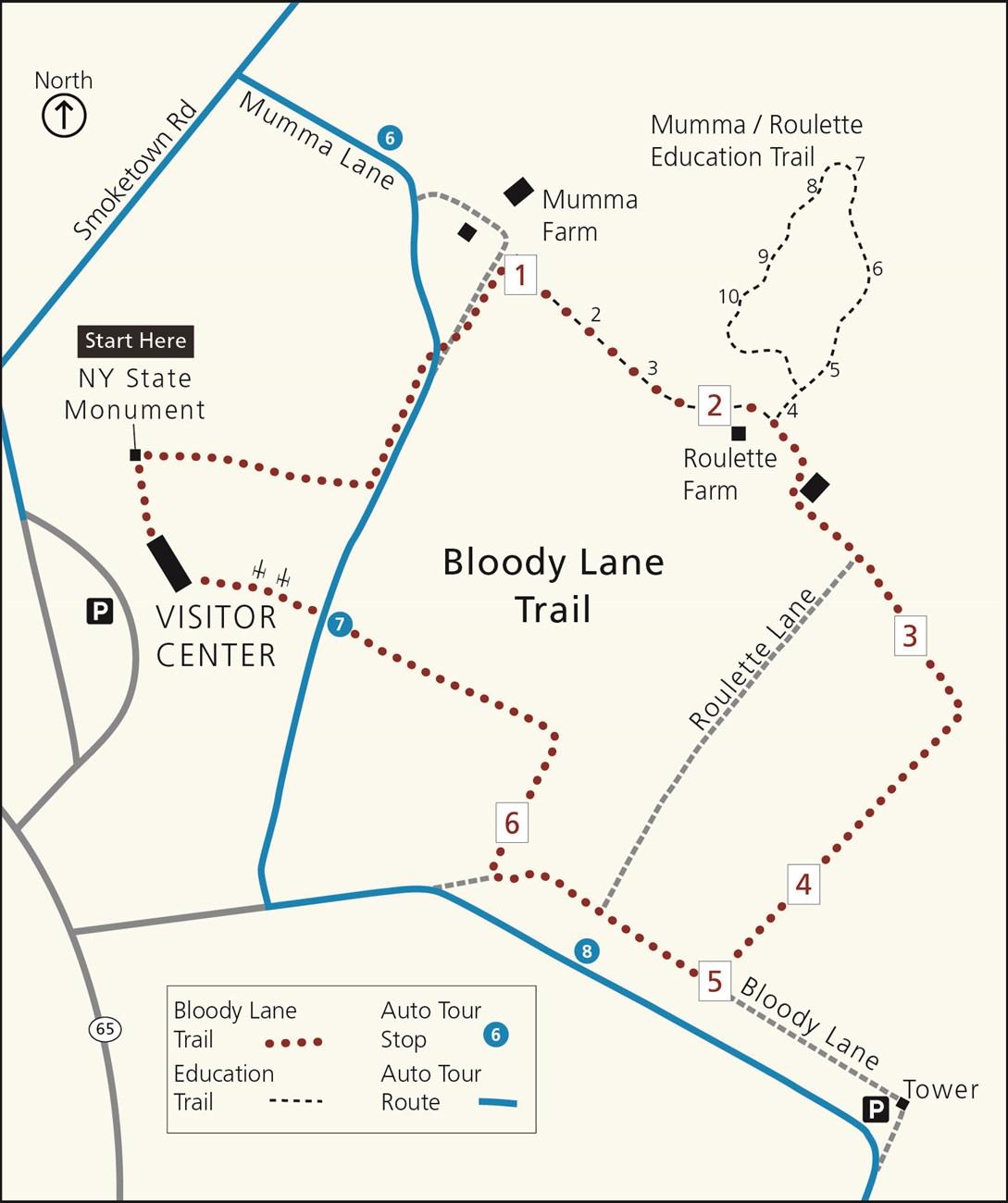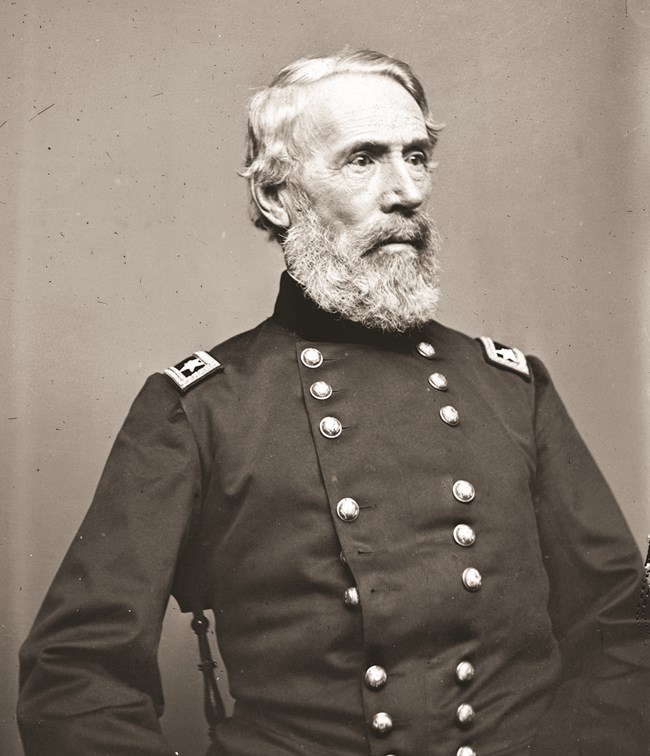 As dawn broke on September 17, 1862, the Union 2nd Corps was positioned on the eastern side of the Antietam Creek where they awaited orders to advance to the battlefield. At 7:20 a.m. Union Commander Gen. George McClellan directed Gen. Edwin Sumner, commander of the 2nd Corps, to move his three divisions of 15,000 soldiers across the Antietam.
Gen. John Sedgwick, commanding the first division of over 5,000 men, waded the creek at the Pry Mill Ford. General Sumner personally led them toward the West Woods attempting to crush the Confederate left flank. (See
1
on map below) Sedgwick's Division was routed within twenty minutes when Confederates counterattacked into their flank, inflicting 2,200 causalities.
The next division to reach the field, commanded by Gen. William French, was about thirty minutes behind. Separated by time, distance and the difficult terrain, French spotted a thin line of Confederate infantry and a few battle flags off to the south and moved to engage them.
2
Approximately one hour later the third division of the 2nd Corps, commanded by Gen. Israel Richardson
3
, moved to support French and both divisions engaged Gen. D. H. Hill's Confederate forces posted in the Sunken Road.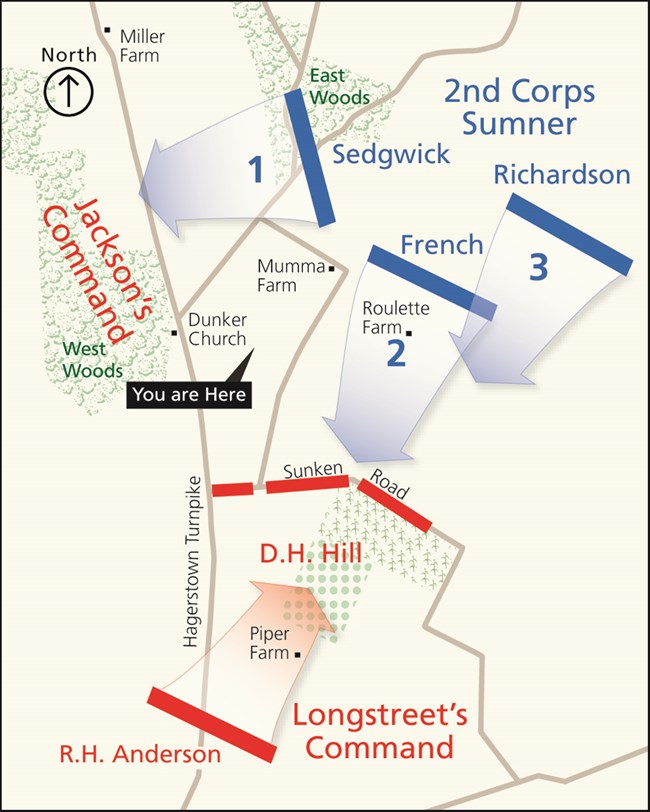 After more than three hours of appalling combat, 5,500 men were killed or wounded. The Sunken Road was forever after known as the Bloody Lane.
Walk down the hill, then left along the fenceline toward the Mumma Farm. Cross the road to the Mumma Farm. After stopping at the farm, look for the bulletin board just past the first outbuilding on the right to continue the hike.
Last updated: March 25, 2021