August 8th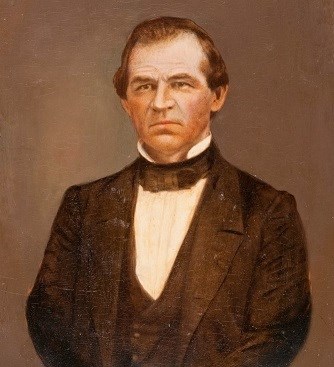 " I have owned slaves — They were confiscated and sold; yet two of them ran away…and came here to me. I hired them – made a bargain with them for their labor, and thus recognized their freedom. And I find they do better than when they were slaves. Now if any of you are slave owners, I advise you to go and do likewise, while you have the chance." Andrew Johnson, January 1864
What is August 8th?

According to oral tradition, Andrew Johnson freed his personal slaves on August 8, 1863. The day has become a regional celebration in Tennessee and surrounding states for African-American communities.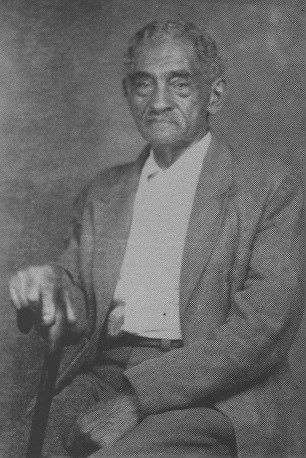 What do we know about August 8th's beginnings?

As far as we know, there is no formal or signed document of emancipation that has survived, but several other primary sources supply pieces of the puzzle. The Johnson quote above lets us know that by January of 1864, he had indeed freed some of his slaves. What are some other indicators?

Will Johnson

William Andrew Johnson, son of Johnson's slave Dolly, was a boy at that time. In 1937, as an older man, he recalled:

"One day Mrs, Johnson called us all in and said we were free now. She said we were free to go, or we could stay if we wanted to. We all stayed."

The Johnson family was living in Nashville during that time, with Andrew Johnson as Military Governor of Tennessee. The family had reached him as they could, crossing through Confederate lines on their journey from Greeneville to middle Tennessee.
"One day Mrs. Johnson called us all in and said we were free now. She said we were free to go, or we could stay if we wanted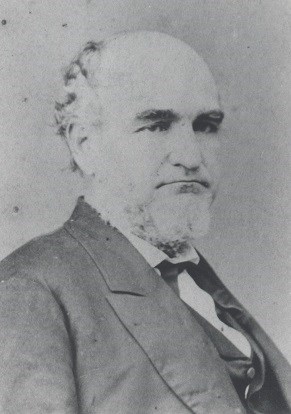 David Patterson & Mrs. L Story
Andrew Johnson received a letter from Mrs. L Story in 18__, in which she wrote:
"In the fall of 1863, while enroute to Nashville, Judge Patterson brought seven negroes and several small children to my house to stay until he could get them transported to you at Nashville, they as he stated being your servants and going to you for that purpose. He promised upon arrival at Nashville to return pay for their keeping which he never did." (Franklin House, Knoxville, Tennessee, Andrew Johnson, Governor of Tennessee to Mrs. L. Story) To board 4 women and 3 men with several children all negroes for 3 weeks.....DUE $139.65."

Johnson's son-in-law, David Patterson, had been -
Arrested November 1861, accused of participating in bridge burning

Released December 1861, after taking a loyalty oath

Reelected 1862 as circuit judge

Served until fall 1863 when Greeneville came under Union control
In October 1863 - the Patterson family was "given transportation to enable them to join Military Governor Johnson and other family members in Nashville."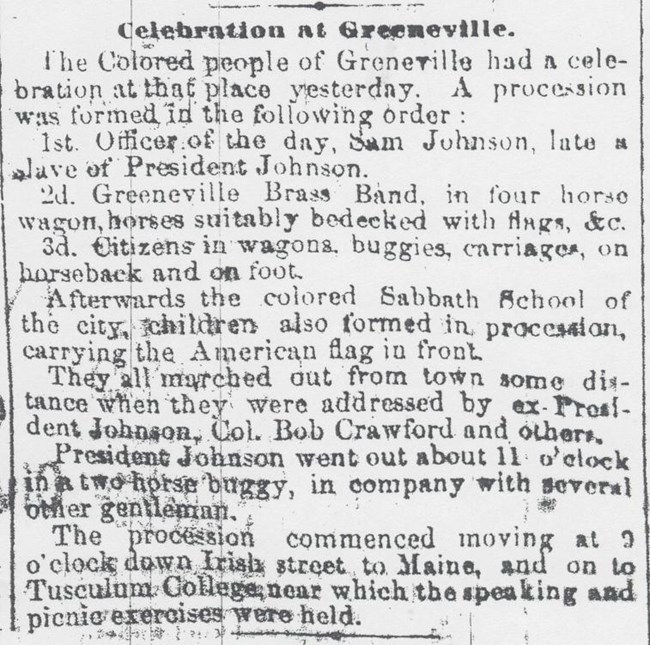 Sam Johnson
The most definitive evidence comes in 1871, when Johnson's former slave,
Sam Johnson
, was the "Officer of the Day" at an August 8th event in Greeneville, TN. Their celebration of Emancipation included a parade, speeches, and a picnic. Andrew Johnson attended and spoke at the event. The event was recorded in the
Knoxville Daily Chronicle
.
Sam's efforts at making this a standing regional event were recogized in the
Knoxville Journal and Tribune
, August 8th 1921:
"In most states January 1 is observed as Emancipation Day, but in Tennessee and a few other states, August 8 has been designated as the date for emancipation day exercises. This custom originated because negroes owned by Andrew Johnson, at Greeneville, were set free on August 8, and Sam Johnson, one of the former slaves of Andrew Johnson, worked for a long time and was successful in having August 8 set aside for Emancipation Day observed in this section."
Sam Johnson's Legacy

Although originally a regional celebration, before long August 8th events were taking place in Alabama, Kentucky, Arkansas, and Mississippi. Train excursions brought people from Ohio and North & South Carolina. Steamboats carried people from Nashville to a celebration in Clarksville, TN. Knoxville became a major hub as several of the Johnson slave descendants settled in the city.

National figures participated in and supported August 8th celebrations. Louis Armstrong performed at an event in Knoxville in 1937, and Tiny Bradshaw's Band played in 1939. The "International Sweethearts of Rhythm," a racially integrated women's band, played at the 1941 August 8th celebration in Knoxville. They were composed of Chinese, Indian, Mexican, and African-American women, and they toured both nationally and internationally.

August 8th continues as a day of celebration, thanks to the work of dedicated community members and groups.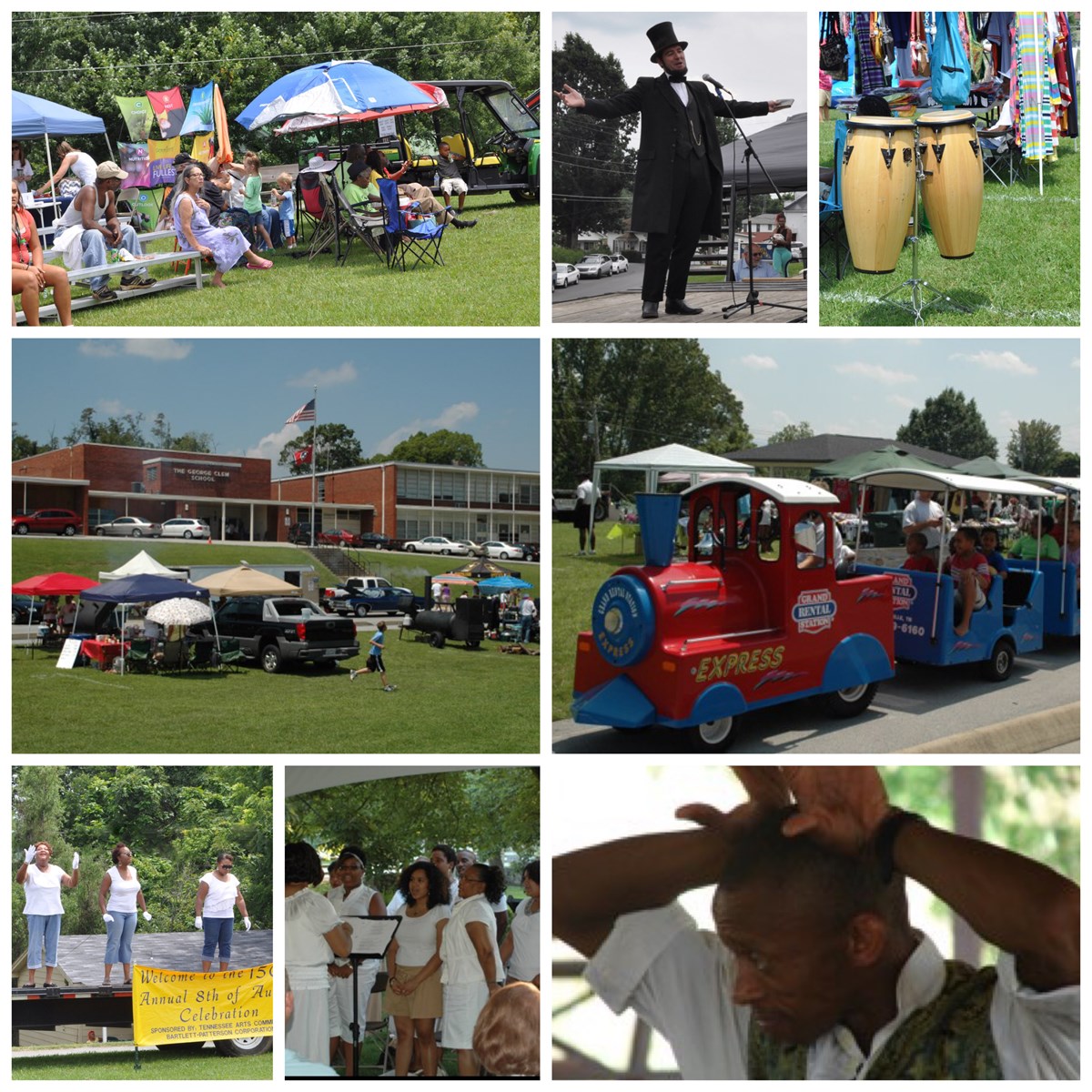 Last updated: July 24, 2020