Basic Information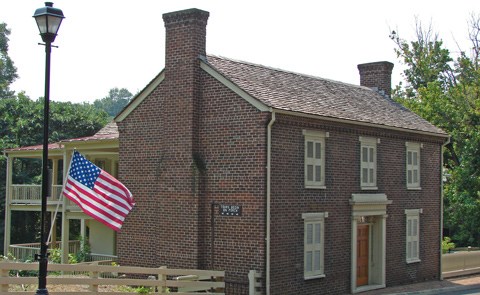 Tours:
Guided tours are available for the presidential Homestead on Main Street. Tour times are 10:30, 11:30, 1:30, and 2:30. Visitors must acquire tickets at the Visitor Center (101 N. College St.), and tickets are available until 15 minutes before the time of the tour. Tickets are not available after this 15 minute cut off. The Homestead is located 2 1/2 blocks from the Visitor Center, and this limit has been initiated to give the guide and the visitors time to reach the Homestead safely, as well as to enable the guide to ready the Homestead for the tour.
Tours of the Homestead require standing, walking, and negotiating three flights of stairs. The tour is not recommended for small children. There are no public facilities at the Homestead.

In the summer and winter, visitors should be advised that over half the rooms have outside porch entrances and that they should dress accordingly. Temperatures fluctuate and can be extreme during the summer and winter months. In times of excessive heat or cold, be aware that the Homestead tours may be cancelled. Check at the Visitor Center for tour availability, or call 423-638-3551.
Parking:
Parking is available at the Visitor Center, the Homestead, the Administrative Offices, and at the President's grave-site on the crest of Monument Hill.
Last updated: January 6, 2020