Touring the Historic Prison Site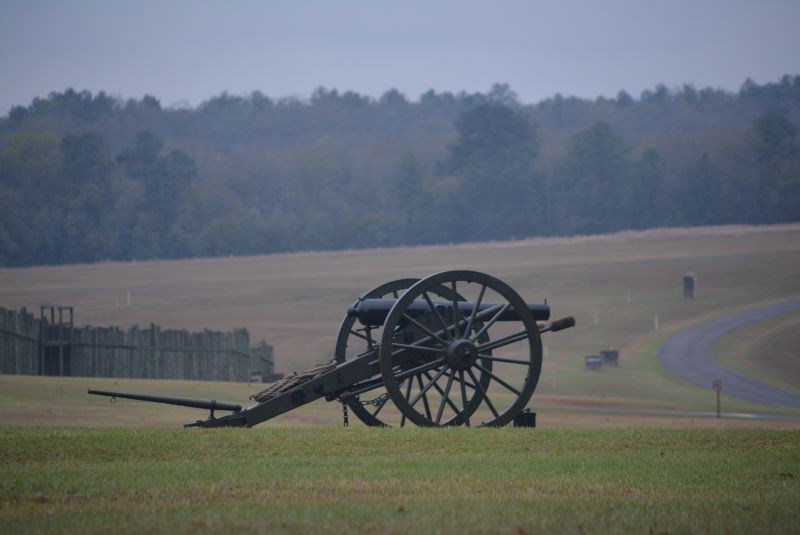 The site of Camp Sumter (Andersonville Prison), the most famous of the prison camps of the Civil War, is preserved as part of the the National Historic Site. The historic prison site is 26.5 acres outlined with double rows of white posts. Two sections of the stockade wall have been reconstructed, the north gate and the northeast corner.
Located south of the National POW Museum, a tour road encircles the site, providing easy access to the the most important locations in the prison site. Roadside pull-offs and exhibits are located at the Wisconsin Monument, the North Gate, Providence Spring, the Star Fort, and the reconstructed northeast corner of the stockade.
The historic prison site may be toured on foot or by car. A one hour audio driving tour of both the prison site and the National Cemetery is available as a free service to visitors. The tour is available as a CD or USB drive, and may be checked out at the museum information desk from 9:30 a.m - 3:15 p.m. daily. The driving tour can also be accessed online.
Last updated: December 28, 2022