Photos & Multimedia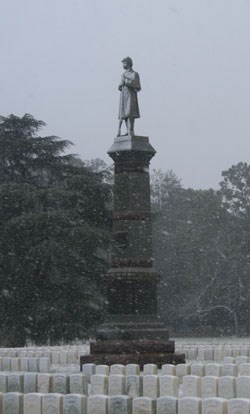 Visitors to Andersonville National Historic Site take home a wealth of memories in the many photographs and images taken of the park and national cemetery. The park not only commemorates the prisoner of war experience; it also offers a natural and cultural setting whose beauty and simplicity provide a direct contrast to the suffering which occured at the site during the Civil War.
The National Park Service has a variety of images, most taken by park staff and volunteers in recent years, in our photo gallery.
Audio and video files relating to the park can be found in our Multimedia Presentations page.

Last updated: November 26, 2015