Park Fun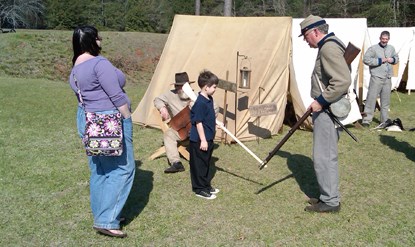 While much of the story of Andersonville and prisoners of war is a somber subject, there are numerous ways to extend a visit and find more meaning in the resources of the park.
Numerous opportunities await visiting scout groups.
Would you like to find out more about why Clara Barton visited Andersonville after the Civil War? Visit the Clara Barton page on our website.
Civil War to Civil Rights Trading Cards provide a unique way to learn more about the stories found at Andersonville.


Last updated: April 24, 2019