Monuments at Andersonville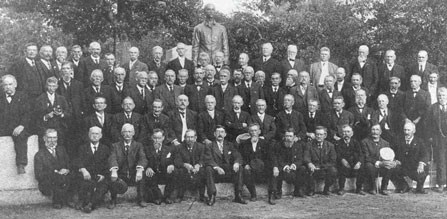 Since 1899 monuments and memorials have been placed at Andersonville National Cemetery and the Historic Prison site to remember the men who suffered and died here, as well as American POWs from other conflicts.
The bulk of these monuments were built between 1899 and 1916 and split between the National Cemetery and the prison site. In most cases, the monuments were built with funds appropriated by state governments.
A second series of monuments were placed by the Womans Relief Corps into the 1930s. The state monuments were placed at the prison site under the direction of the Woman's Relief Corps, the national auxiliary of the Grand Army of the Republic, in the years from 1899 to 1916. A smaller number of monument at each location commemorate the work of the Woman's Relief Corps or broader themes. Because so little remains of the historic prison, the monuments form a prominent part of Andersonville's physical and emotional landscape. The final large monuments were placed in the national cemetery in the 1970s and 1980s.
Since the late 1980s, memorial plaques have been placed around the site of the National Prisoner of War Museum. The courtyard behind the National Prisoner of War Museum also serves as a memorial space, and features a large sculpture.
Last updated: July 21, 2020