Teaching the Stories of Prisoners of War
Sacrifice, courage, and perseverance are all values that can be learned from the prisoner of war experience. The park offers a series of lesson plans, field trip programs, and primary source materials designed to help students of all ages to better understand prisoners of war and the Andersonville Prison.
To request a copy of the 2019-2020 Field Trip Planner or receive assistance in booking a field trip, please contact the education program manager by
email
.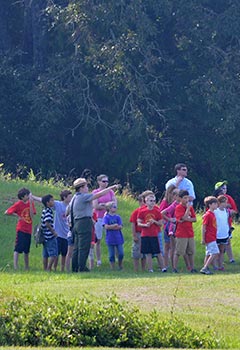 Last updated: January 26, 2020