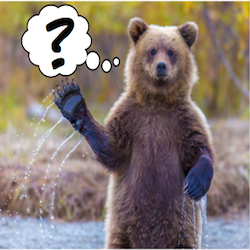 Throughout the Years Anchorage, Fairbanks, Ketchikan and Tok Have Received thousands of inquiries from visitors from the United States, Canada and the entire world. These frequently asked question pages are the fruits of our over 2 decades of your inquiries. Enjoy the frequently asked question pages and feel free to submit your own questions via e-mail.
We are pleased to announce that our frequently asked questions pages are now being hosted on AlaskaCenters.gov.
AlaskaCenters.gov is an interagency website dedicated to providing visitors with current, relevant park, forest and refuge information.

Frequently Asked Questions about Sightseeing and Wildlife Viewing
Frequently Asked Questions about Outdoor Recreation
Statewide Frequently Asked Questions
Denali National Park Frequently Asked Questions

Also by location