Plan Your Visit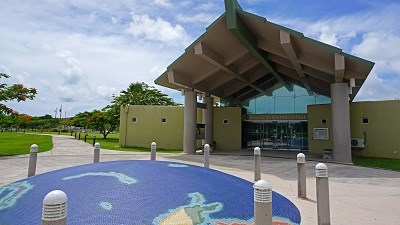 Basic Visit Recommendations
Set aside one or two hours to visit the park. Begin at the Visitor Center by watching the film and spending some time in the exhibit which illustrates the events of the Battle of Saipan in 1944 during World War II. Conclude your visit with a stroll around the park to visit the Memorial Court of Honor and Flag Circle, the Marianas Memorial, the Carillon Bell Tower, World War II artifacts, and Smiling Cove Marina. For an extended visit to the park, you may wish to include additional time to enjoy the many local flora and fauna, birding, playing tennis or other sports, spending time on the beach or perhaps an afternoon picnic.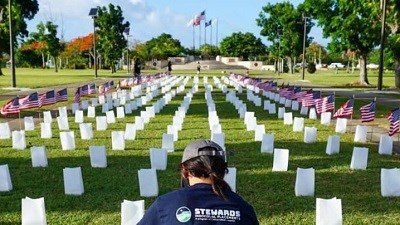 Special Events and Programs
See the Calendar for upcoming events.
Adjacent Visitor Attractions
Micro Beach is one of the finest windsurfing beaches in the Marianas. Smiling Cove Marina offers visitors an opportunity to visit Mañagaha Island or take a sunset cruise in the lagoon. The village of Garapan is located within walking distance of the park and offers a variety of shops, restaurants, hotels and other attractions.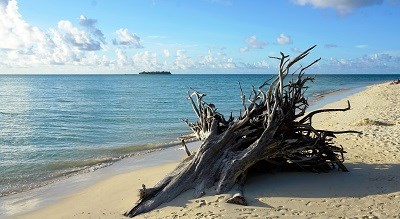 Other Concessions and NPS-Managed Visitor Facilities and Opportunities
There are four public use tennis courts on the property, three of the courts are lighted from 6:00 p.m. to 8:00 p.m. for night time use. Also located on the premises are field sport areas and picnic sites.
Visitor Impacts
In an effort to preserve the historic, cultural, and natural resources, which are protected under Federal and Commonwealth Law, please do not disturb, remove, or damage any resources.


Last updated: August 23, 2021