Fees & Passes
Admission is free to visit the Allegheny Portage Railroad National Historic Site, as well as all five Western Pennsylvania National Parks.
The America the Beautiful Annual Pass, and the America the Beautiful Senior Pass are no longer sold at the site. These passes are available at either a park that does charge admission fees or by clicking on the highlighted link America the Beautiful Passes. Please note that for the America the Beautiful Senior Pass, there is an additional $10.00 processing fee for applications by mail. This makes the fee for these passes a grand total of $10.00 more than the listed price for passes acquired through the mail.

Special Use Permit Information
Some activities require a Special Use Permit that does have a fee attached to it. To see if your planned event requires a permit, please click on the link for Special Use Permit Information.

PASSPORT OPTIONS:
Free passes will still be available at the park. They include:
Access Pass
Free. For US Citizens or Permanent Residents of any age who have a permanent disability (must show proper documentation); good for life. This admits the guest and three additional adult guests in the party.

America the Beautiful-U.S. Military Pass
Free. Yearly pass for Active US Military members, including the National Guard and Reserves; renewable each year during your active duty service, including the National Guard and Reservies. This admits the servicemember and his/her dependents in the party.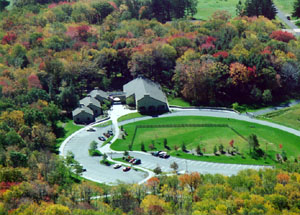 NPS
Last updated: April 28, 2018