Flintfest 2015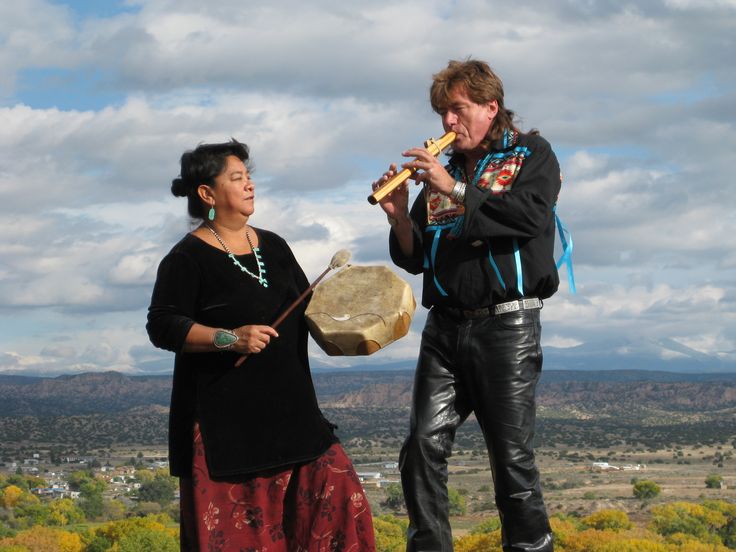 News Release Date:
September 24, 2015
Contact: Tim Cruze, 806-857-3151
Fritch, TX – Alibates Flint Quarries National Monument will host FlintFest 2015 on Saturday, October 3, and Sunday, October 4, 2015. Flintfest celebrates the unique resource known as Alibates flint and its usage through the ages. This year also marks the 50thAnniversary of Alibates Flint Quarries National Monument. Join us and learn about the stone that shaped –and was shaped by –the earliest civilizations in the Texas Panhandle. Activities start at 9:00 a.m. and run through 4:00 p.m.
Join some of the best flintknappers from around the area as they demonstrate the skill of making stone tools and weapons. Learn about the flintknapping process while watching arrowheads and spear points being made on site by demonstrators using the exact same techniques once used by ancient Native Americans. Listen to the beautiful music of Paul and Grace Jones, from Taos, New Mexico, as they demonstrate the making of Native American flutes and discuss the history and art of traditional Kokopelli flute building. Use an atlatl to throw spears, just as the Paleo Indians of the past, during prehistoric weapons demonstrations.
Special Ranger-led programs will include tours to the ruins of an Antelope Creek Peoples Village, walks on what was once the LX Ranch to learn about the days when cowboys ruled the plains, behind the scenes tours of the 1904 McBride Ranch House, and Alibates Flint Quarries tours. Tours are free. If you are interested in one of the special tours sign-up at the front desk at the Alibates Visitor Center. We will limit each tour to 25 people for protection of the resource.
Join author Audrey Kalivoda for her theater presentation entitled "Following the Parker Trail." Kalivoda will share the poignant story of Cynthia Ann Parker. Taken from her family when she was nine years-old, Parker became Comanche.Her oldest son, Quanah, would become a leader of his people.
Learn about uses of the great Buffalo, and see Native American dress and maybe learn a dance of two from Minoma Littlehawk-Sills, member of the Cheyenne and Arapaho Nation of Oklahoma as she shares her culture to keep the memories of her ancestors alive.
Become an official Junior Ranger and earn not only a badge, but also a free t-shirt. Ranger-guided activities include an archeological dig designed for young visitors and the opportunity to try your hand at grinding corn with the prehistoric metate.
This year also marked the installation of a brand new state of the art museum and exhibit area at the Alibates Flint Quarries Visitor Center featuring educational hands-on and interactive exhibits fun for the entire family.
View the full Schedule of Events.
For more information or to make reservations, please contact Lake Meredith headquarters at 806-857-3151 or Alibates Flint Quarries at 806-857-6680.
Last updated: September 24, 2015