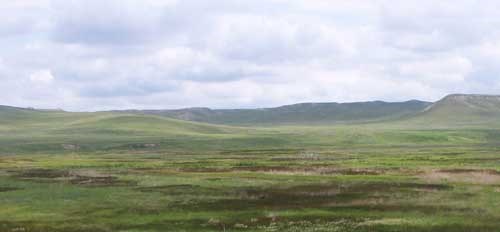 Park Description:
The solitude and open spaces of the Niobrara River Valley represent a multi-generational mixing and evolution of life forms and life-styles, from millions of years ago to the present. Artists may find this landscape and the park museum collections inspiring for their work, and discover new ways to convey the mysteries of deep time and this special corner of the globe to the public.
Program Description:
Artists of all mediums (visual, musical, theatrical, literary) are invited to apply to stay from two to three weeks in furnished park housing (a modern 3 bedroom, possibly shared house). Artists provide their own materials and expenses and produce, at least, one finished (framed if applicable) product (along with its copyright) to be donated to the park for any and all future uses. Artists will also actively engage the public in some manner (occasional demonstrations, talks, school programs, or exhibits) during and possibly after their visit.
How to Apply:
Contact the park: e-mail us or telephone at (308)-665-4110 for information about the application process.The deadline for 2019 is October 15, 2018 and artists will be chosen by November 15, 2018. Artists will be enrolled as park volunteers, which provides worker's compensation insurance. The artist should be self-sufficient and ready to work closely with park staff and the local community.

Artists-in-Residence have been chosen for 2018. If you wish to apply for 2019 season, please follow the directions above.