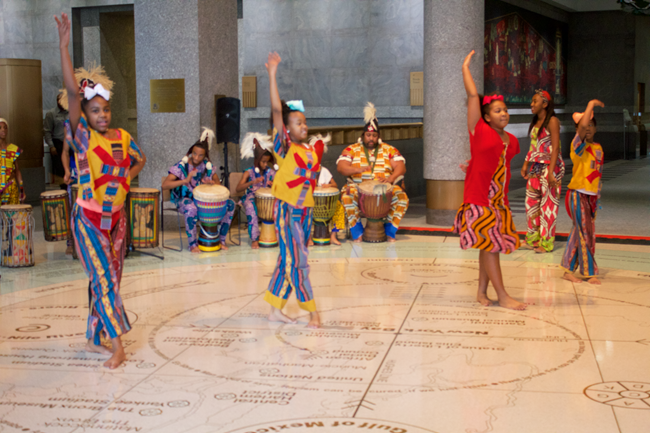 Celebrate Women's History Month 2017
Join African Burial Ground National Monument during March in celebration of Women's History Month.

Saturday March 11, 2017 at 12PM
Great Queens of Africa: Paper and Fabric Quilt Craft Workshop by Dindga McCannon. Participants will hand paint fabric, then create an "ArtQuilt" using Great Queens of Africa as subject matter. Each person will leave with a unique piece of art, ready to hang.

Saturday March 18, 2017 at 1PM
Readings of original poetry inspired by the African Burial Ground by poet and performer David Mills, followed by a workshop. Take part in a poetry workshop as Mills guides through the process of crafting your own original works inspired by the African Burial Ground. Your original submission about the African Burial Ground may be featured on our website!

Thursday March 30, 2017 at 1PM
Screening of Freedom Riders, in celebration of the recent designation of Freedom Riders National Monument in Anniston, Alabama. In 1961, a small interracial band of "Freedom Riders" challenged discriminatory laws requiring separation of the races in interstate travel. They were attacked by white segregationists, who firebombed the bus.