For Kids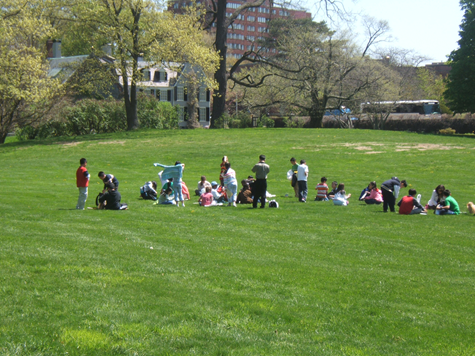 There are a variety of ways that kids, young adults and not goats, can experience the park! Many of our special events are designed with our younger audience in mind.
The full park tour includes the John Adams and John Quincy Adams Birthplaces and the Old House at Peace field. Younger visitors may be particularly interested in a tour of the boyhood homes of our two Presidents, John and John Quincy Adams. The serious young historian may choose to continue on tour to the Old House at Peace field, which was home to four generations of Patriots, Presidents, First Ladies, Ambassadors, Writers, and Historians. Yes, there's a lot to see in this old house! Two Junior Ranger Booklets are available for young adults, ages 6-8 years and 9+ years. The booklets are designed for the tour, and when completed, make sure to get sworn in as a Junior Ranger! Almost everyone, young and not so young, loves to ride the free park trolley!
Are you writing a report for school? Click here for a link to biographies on the Adams family! Our bookstore at the park visitor center has additional materials that may help you learn more about the park and the Adams family!

For the nature lover, wildlife abounds at this historic site! Keep your eyes open and you may spot a racoon, a fox, a hawk flying overhead or perched in a tree, skunk, snake, deer, ducks and Canada Goose. Yes, we've seen them all! If you are lucky enough to spot any of these animals give them their space and stay back! They are wild, so appreciate their beauty and don't approach them!

Last updated: July 4, 2016