Basic Information
Visitor Center
1250 Hancock Street
Quincy, MA 02169

Old House at Peace field

 
The Visitor Center is open Wednesday – Sunday from 9am – 5pm through October 30. Stop by to learn about the park, shop in the bookstore, watch an introductory film, pick up a free Junior Ranger program, and more! We are happy to greet you and assist with your visit.  
Hours: Wednesday – Sunday, 9am – 5pm. Closed federal holidays. Subject to change depending on staff availability.  

Parking: LAZ garage for parking is accessed from Saville Ave. Parking can be validated for free.  

Film: Watch the 26-minute park orientation film, Enduring Legacy: Four Generations of the Adams Family in the small theater. Theater capacity is 6 people.  
Bookstore: The bookstore run by Eastern National is open. 

Passes: The park sells passes (annual pass, senior pass, etc.). Passes are also available for purchase online.  

Passport Stamps, brochures, and Junior Ranger materials are available here.  

Contact: Any questions please contact park headquarters at 617-773-1177. A ranger will respond during business hours.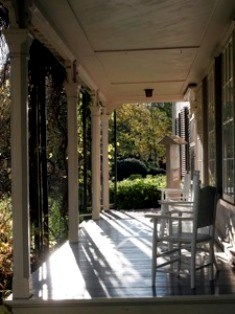 Adams National Historical Park was designated as part of the National Park Service in 1946 to commemorate the distinguished men and women of the Adams family who dedicated their lives to the development and service of the United States. The thirteen-acre park is comprised of the Birthplaces of John Adams and John Quincy Adams; the Old House at Peace field, home to four generations of the Adams family;and the Stone Library. The park Visitor Center is located in Quincy Center and sits halfway between the birthplace homes and the Old House at Peace field. Park Rangers will meet you at each historic home for the tour. Full park tours will start at the Presidential Birthplaces located at 141 Franklin St. Quincy, MA 02169. With Recreation.gov confirmation email in hand, visitors can proceed directly to the home sites for their tour times.Trolley transportation is currently unavailable. We recommend planning on 2 1/2 to 3 hours to tour the park.
Last updated: October 11, 2022