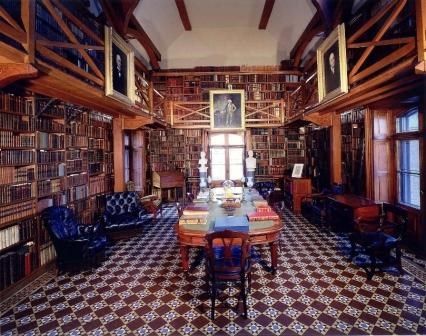 This wandering, itinerating life grows more and more disagreeable to me.I want to see my wife and children every day, I want to see my grass and blossoms and corn…But above all except the wife and children I want to see my books.
John Adams to Abigail, May 23, 1772
Four generations of the Adams family were avid book collectors. In their lifetime they built a library collection to include the fields of classics, literature, history, language and linguistics, economics, travel, and geography. Are you building your own library? Or do you want to learn more about this remarkable family? The park's bookstore is the perfect place to begin!
Eastern National, the park's cooperating association, operates the bookstore at the Visitor Center located at 1250 Hancock Street and a small satellite store at the Carriage House at 135 Adams Street.
You can also purchase a limited selection of items directly from the Eastern National website. A portion of Eastern National's proceeds are returned to the park.