Swimming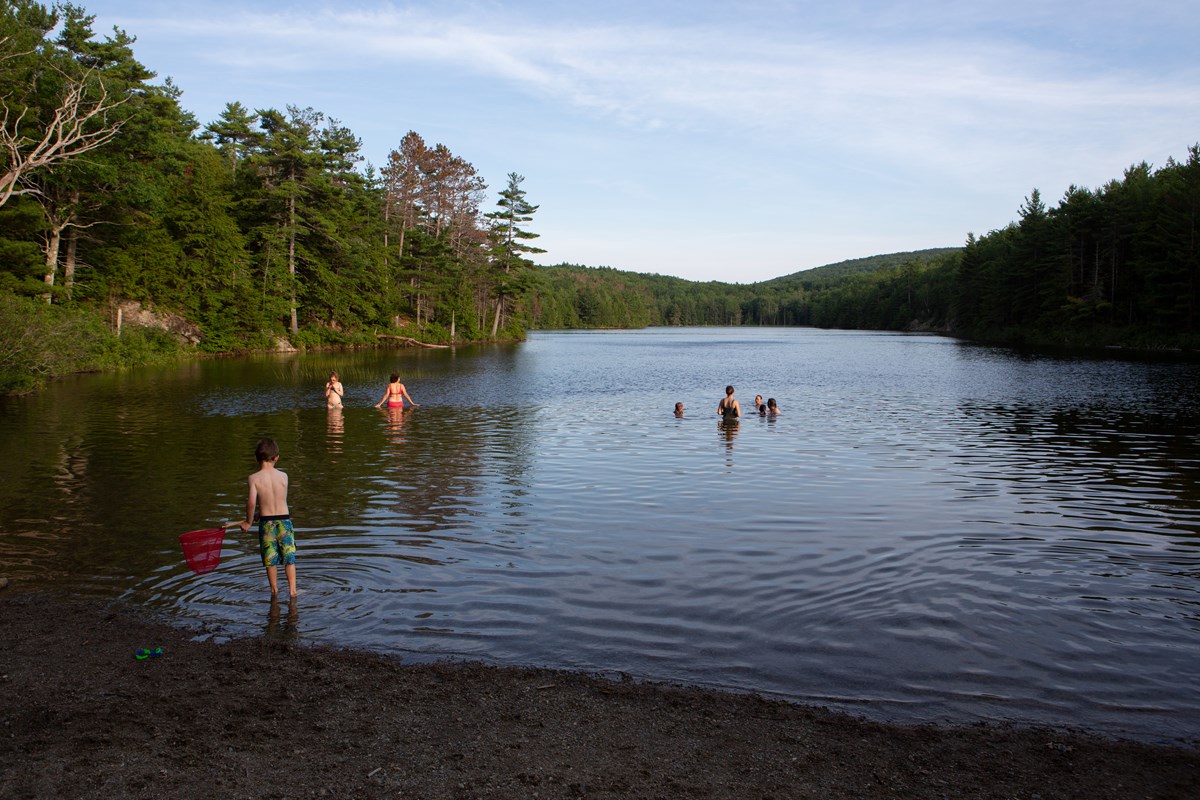 Beaches

Acadia National Park has two beaches staffed with lifeguards during the summer: Sand Beach and Echo Lake Beach. There is also swimming at a small beach on Lake Wood.
For information on water quality through Maine Healthy Beaches program, click here.
Many other lakes and ponds are public water supplies where swimming, wading, and pets are prohibited. Please respect posted regulations.
Lakes and Ponds

Swimming is not permitted at the locations below because these lakes and ponds provide drinking water to local communities. Please respect posted regulations.
Eagle Lake
Bubble Pond
Jordan Pond
Upper Hadlock Pond
Lower Hadlock Pond
Long Pond (within 1000 feet of the intake on the southern end of the pond)
Last updated: July 22, 2020