Sand Beach to Otter Point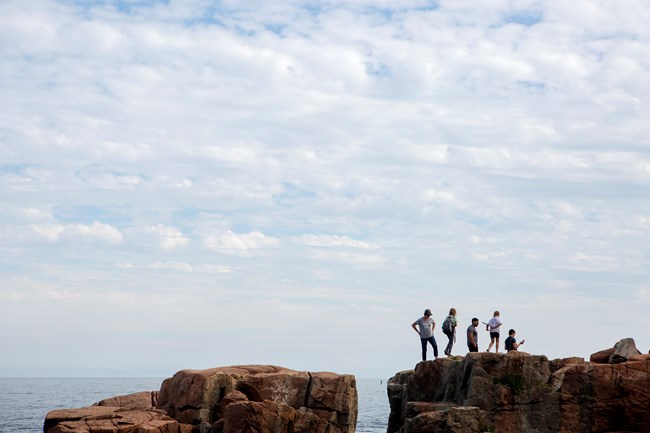 Visit Sand Beach to Otter Point
Acadia
National Park
protects 41 miles of coastline, 25 percent of all the publicly owned shorefront in
Maine
. Here, mountains meet the sea with rocky cliffs, tide pools, sand, boulders, cobble beaches, and quiet coves—creating majestic views of the coastline.
Several trails can be accessed from Sand Beach and along the Park Loop Road, ranging from level strolls along the coast to strenuous climbs up neaby mountains.
Sand Beach to Otter Point, sometimes referred to as Ocean Drive, is one of the most popular and congested areas of the park. This can pose a challenge for park staff to protect and maintain its coastal integrity. Parking is limited and often full throughout the day. Consider riding the
Island Explorer
to help alleviate congestion or check out other coastal areas of the park.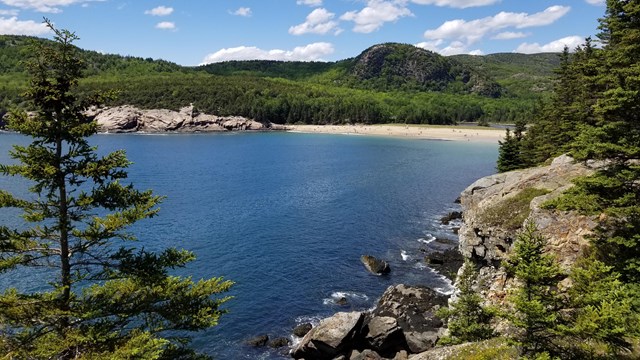 Hikes at Sand Beach to Otter Point
Hike one of many trails starting from Sand Beach or along the Park Loop Road to Otter Point.
For Kids
Learn about all the ways that young people and their families can experience Acadia in their unique and special way.
What Else to Know
Why is the beach sandy? Sand Beach is in Newport Cove, partially enclosed by the arm of Great Head to the east, Old Soaker (rock ledge in cove) to the south, and cliffs to the west. The beach's shallow slope and quieter waves allow for the deposition of fine sediment material diverted into the cove by Great Head and Old Soaker.
Do people really swim? Sand Beach's warmest water temperature is between 55 and 60 degrees in August. Brr! Despite this, swimming is popular all summer. Lifeguards are on duty seasonally.
When is the best time to visit? Sand Beach Parking Lot and the right-lane of the Park Loop Road to Otter Point can routinely fill by 9 am during the summer and weekends. If a parking lot is full when you arrive, choose a new destination, try again at another time of day, or use a different form of transportation.
What are Otter Point and Otter Cliffs named after? Locations with the name "Otter" are most likely named for river otters, as there are no sea otters in Acadia.
Can I watch sunrise or sunset from here? Sunrise can be seen from various points along this section of the Park Loop Road.
Can I go tidepooling? Yes, just use caution. Respect the fragile tidepool environments by choosing to observe plants and animals instead of removing them.
How can I access the cliffs? Visitors can access cliffs alongside Ocean Path. Do not walk on marked re-vegetation areas. Stay only on rock to reduce resource damage.
Why are the sand dunes closed? The sand dunes are fenced off to protect their fragile nature, such they are considered ecologically significant due to the scarcity of dunes along Maine's coast. Please remain away from the dunes.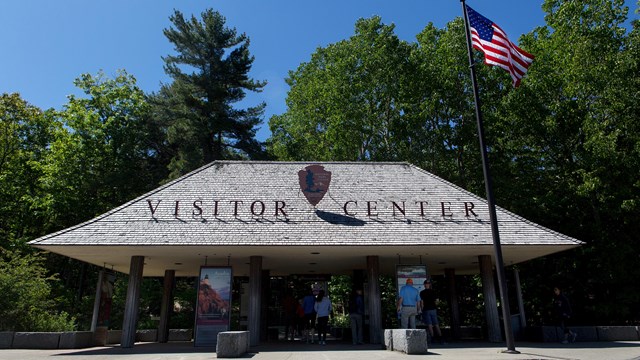 Accessibility Options
Acadia strives to make facilities as accessible as possible. Find information for accessibility in specific areas across the park.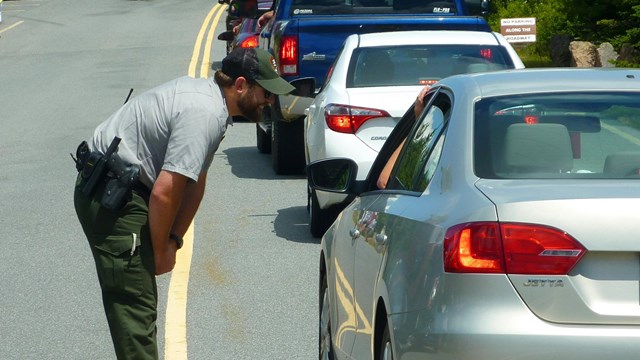 Park Rules & Regulations
Are visitors allowed to harvest mushrooms, or fly a drone in Acadia? Check out highlights of the park's important Rules and Regulations.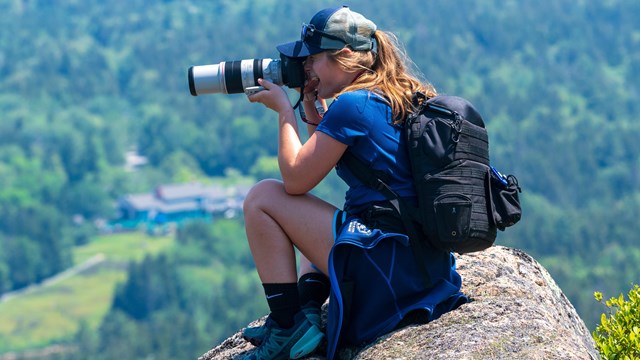 Viewing Wildlife
When it comes to wildlife, the best relationship is a long-distance relationship.
Explore Sand Beach to Otter Point
Last updated: September 19, 2022