Webcams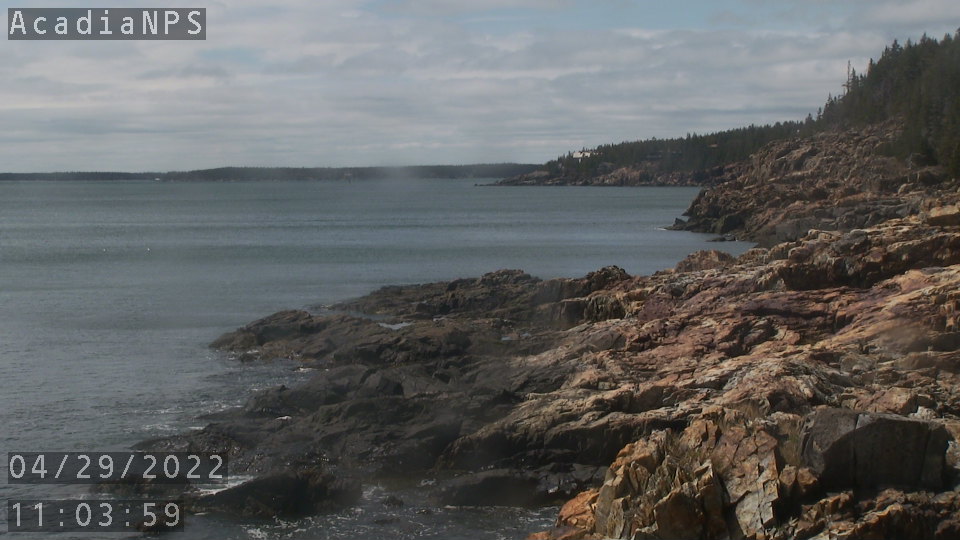 Webcam
Offering glimpses of sunrise, storms, sailboats, and the occasional seagull, Acadia has developed a fully remote network webcam with solar power and cellular data connectivity. During daylight hours, a static image refreshes about once each minute, and the camera orientation changes about once every two minutes.
View Webcam
These images are made possible through a generous donation of network cameras by Canon USA, as well as solar power equipment and other components provided through Friends of Acadia's Centennial Fund.
Other Webcams
Air Quality
For a view looking toward Schoodic Mountain, check out our Air Quality webcam.
Frenchman Bay Camera
For a regularly updated view of Acadia, check out these images from CAMNET.
Last updated: May 26, 2020