Seal Cove Road to close temporarily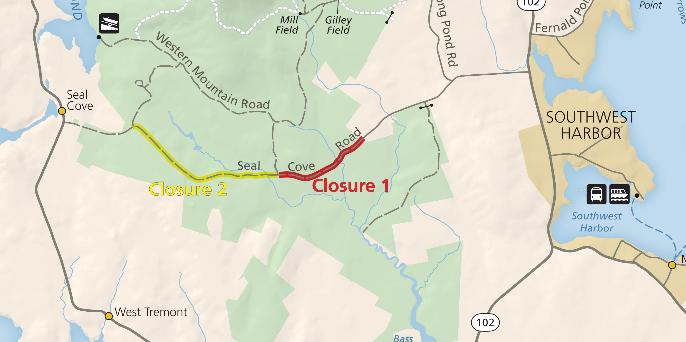 News Release Date:
June 30, 2015
Contact: Keith Johnston, 207-288-8750
Throughout the summer construction will be occuring on Seal Cove Road. This construction will involved two closures:
Closure 1: On July 20, 2015, Seal Cove Road in will close to through traffic in order to facilitate the replacement of a large culvert over Lurvey Brook. The closure will be in effect for about three weeks, with the opening planned for August 6. The gate on the east side in Southwest Harbor will be closed and barricades will be placed on the western side of the repair.
Access to Seal Cove Road from the west in the town of Tremont will remain open. This will allow access to Seal Cove Pond and to other destinations on the Western Mountain Road during the repair.
Closure 2:
Immediately following this work a second culvert will be replaced just to the west over Heath Brook. Through traffic will be allowed via detour on the Western Mountain Road while this repair is being completed. All construction is expected to be complete by the end of September.
Last updated: July 1, 2015