NPS seeks proposals to lease the historic Blue Duck Ships Store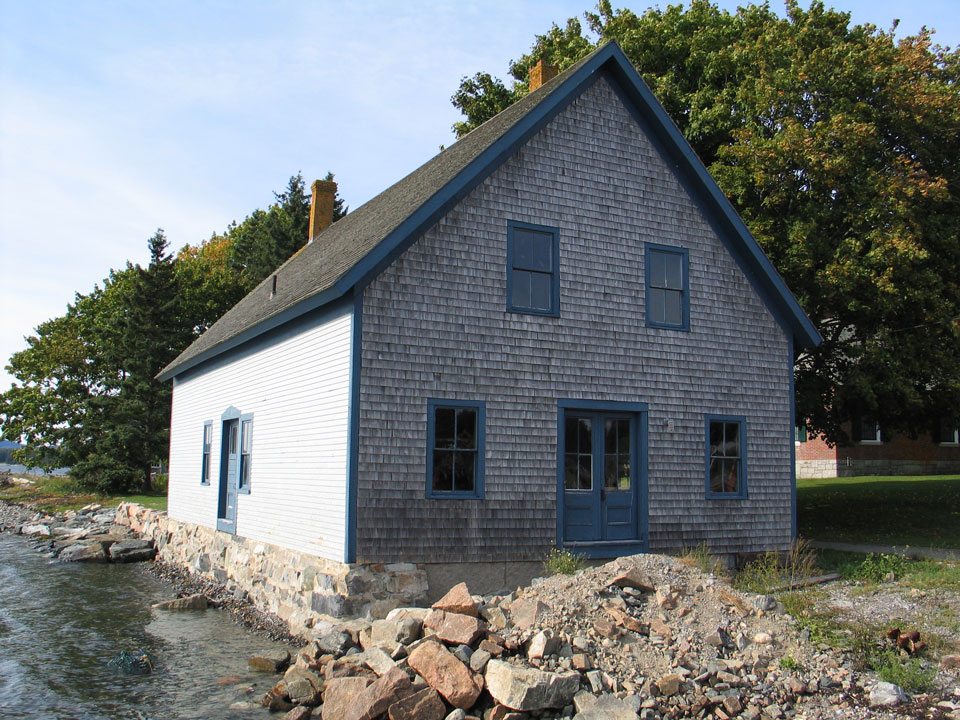 News Release Date:
August 15, 2017
Contact: Christie Anastasia, 207-288-8806
BAR HARBOR, ME- The National Park Service is seeking proposals from interested parties to lease the Blue Duck Ships Store building within Acadia National Park. "We see this as an opportunity to re-open a building that has been closed for many years and an even greater opportunity to preserve an important historical building on Islesford" said Superintendent Kevin Schneider.
The Blue Duck Ships Store, also known as the Hadlock Store, is located on Islesford, or Little Cranberry Island, in the Town of the Cranberry Isles, Maine. The building is listed on the National Register of Historic Places. It was originally used by the Hadlock family for 25 years as a ship's store and then as a general store and a sail loft. In 1912 it was sold to William Otis Sawtelle, the founder of the Islesford Historical Society. Sawtelle used the structure as a residence and to display a collection devoted to the history of the region at the store until the collection was moved to the Islesford Museum in 1927.
For those wishing a site visit to the Blue Ducks Ships Store prior to submitting a proposal, the building will be open on Friday August 25 from 9 to 11 am with National Park Service representatives on site. If you would like to make a site visit on another day, the National Park Service will do their best to accommodate your needs. Please contact Gail Gladstone, Cultural Resources Program Manager, by email at gail_gladstone@nps.gov or by telephone at 207-288-8728 to arrange an appointment.
For a copy of the Request for Proposals and details associated with building, terms of the lease and other details please visit https://www.fbo.gov/spg/DOI/NPS/APC-IS/Acadia_Blue_Duck_RFP/listing.html
or
www.nps.gov/acad/getinvolved/dobusinesswithus.htm.
This Request for Proposals is available for review as of Monday August 14, 2017. The National Park Service will consider proposals that ensure the historic and architectural values of the property are preserved. The proposed use of the offered property must be compatible with respect to preservation, protection, and visitor enjoyment of the park
area. The guidelines and selection criteria are included at the links above.
Final proposals are due to the National Park Service Regional Office in Philadelphia,
Pennsylvania by October 13, 2017. The National Park Service will review all responses
to this "Request for Proposals" through an evaluation panel. The final selection will be
made by the National Park Service Regional Director, Northeast Region.
Last updated: August 15, 2017