Man transported by LifeFlight from top of Champlain Mountain after fall in Acadia National Park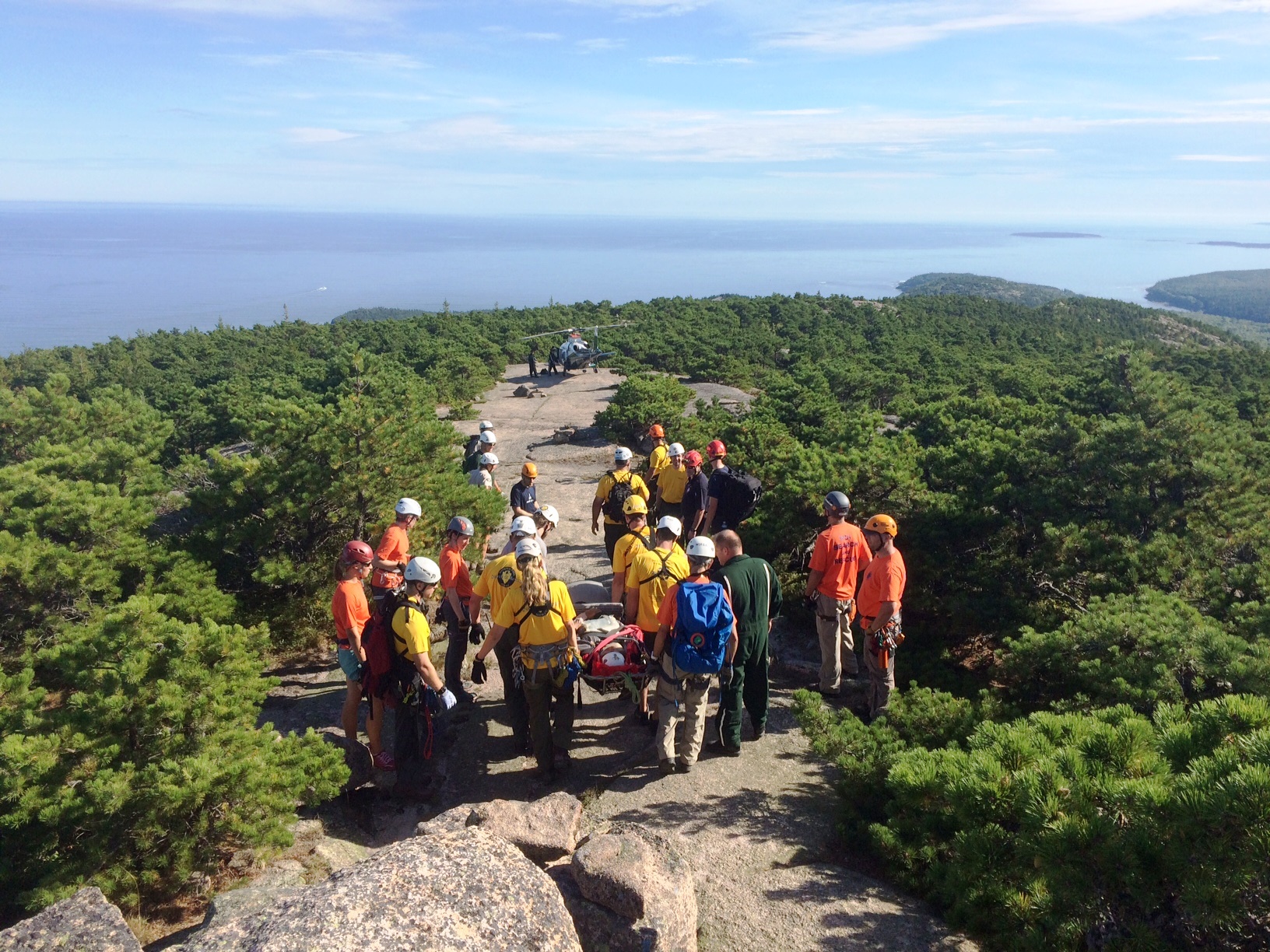 News Release Date:
September 11, 2016
Contact: John Kelly, 207-288-8703
At approximately 10:45 am on September 10, 2016, Richard Cavalieri, 67, of Niantic, Connecticut, suffered a 15-foot fall while hiking down the Precipice Trail in Acadia National Park. At 11:45 am, the first park rangers and Mount Desert Island Search and Rescue team members arrived at the scene, which was located about one-quarter mile from the top of Champlain Mountain.
Cavalieri's injuries included trauma to his head and upper body with broken ribs resulting in possible respiratory issues. Due to the severity of his injuries, park rangers requested the assistance of paramedics from the Bar Harbor Fire Department and transport by LifeFlight of Maine.
With the combined help of 30 emergency responders, a technical rope rescue was used to lift Cavalieri to the summit of Champlain Mountain to meet the LifeFlight helicopter. The operation required two separate technical raises and a short carryout to reach the LifeFlight helicopter that landed just below the summit. The LifeFlight helicopter departed Champlain Mountain for Eastern Maine Medical Center in Bangor, Maine, at approximately 4 pm.
Cavalieri was returning from his hike up the Precipice Trail to Champlain Mountain when he apparently slipped on loose gravel and fell down a 15-foot cliff. Cavalieri was hiking solo. A passerby hiking on the trail notified the park's dispatch office of the fall by cell phone.
Last updated: September 12, 2016