Hiker suffers fall on Precipice Trail in Acadia National Park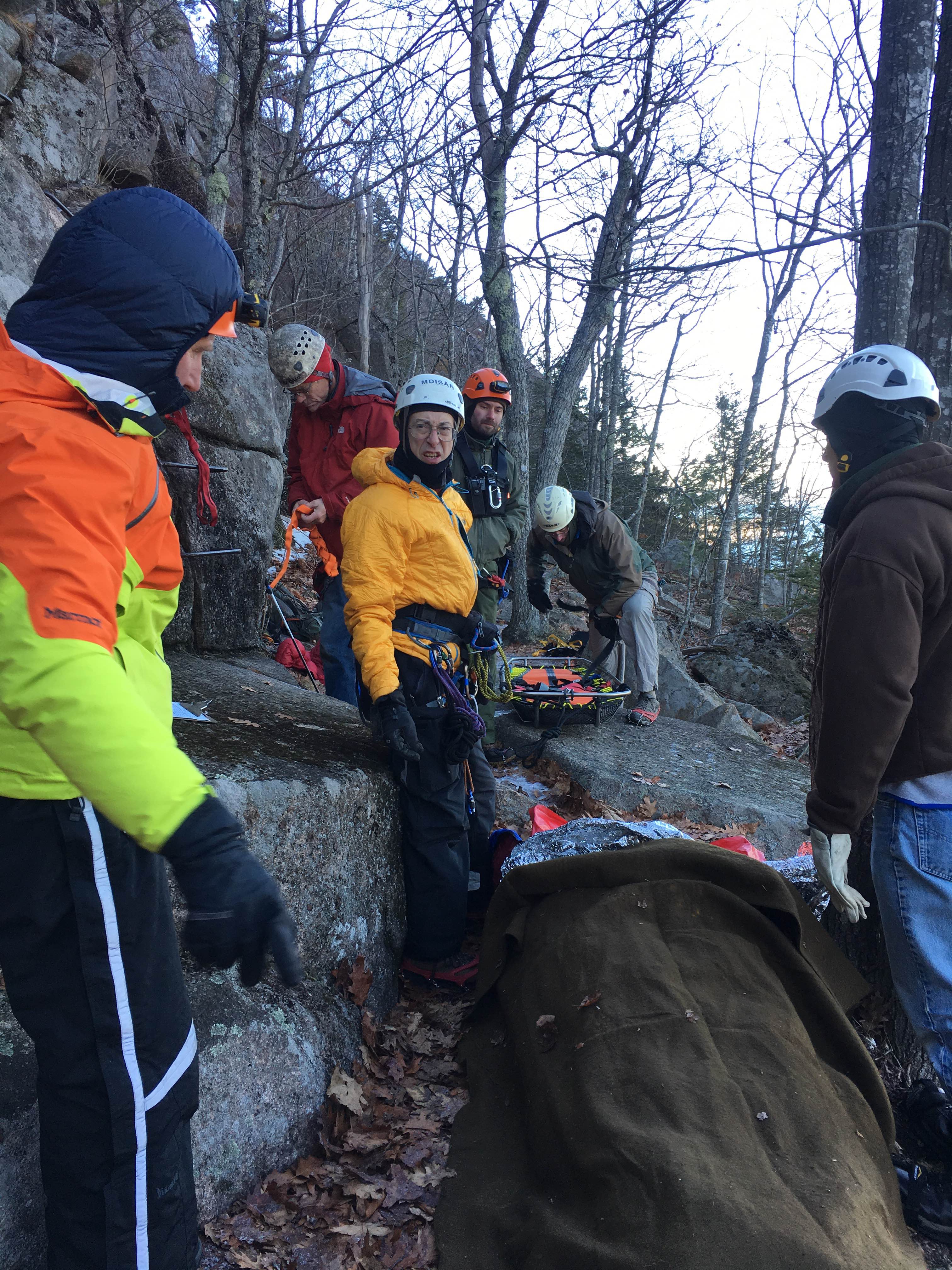 News Release Date:
December 27, 2016
Contact: John Kelly, 207-288-8703
At approximately 10:30 am on December 25, Tyler Wood, 27, of Bangor, Maine, suffered a 30-foot fall while hiking the Precipice Trail in Acadia National Park.
Wood slipped on ice while hiking up the trail on Champlain Mountain with a friend, who used a cell phone to call for help. At 12:40 pm, the first park rangers and Mount Desert Island Search and Rescue team members arrived at the scene, which was located about half way up the trail.
Because of Wood's critical condition and the icy trail conditions, park rangers requested a helicopter from the Maine Army National Guard to remove Wood from the mountain. With the combined help of 14 emergency responders, a technical rope rescue was used to lift Wood about 12 feet to a suitable location where he could be hoisted to the helicopter. Maine Army National Guard transported Wood directly to Eastern Maine Medical Center in Bangor, Maine.
"We want to thank all of the emergency responders for their efforts in rescuing Mr. Wood under such difficult conditions," said Superintendent Kevin Schneider. "We are grateful to the Maine Army National Guard and volunteers from Mount Desert Island Search and Rescue for their outstanding service to the park."
The National Park Service strongly advises visitors to avoid dangerous conditions and be prepared for severe weather conditions while enjoying Acadia National Park in the winter. When hiking, wear appropriate clothing and footwear (including shoe traction devices for ice and snow) and carry water, food, headlamp, map, and cell phone. Also, make sure to tell someone about your plans, leave a note in your car, and avoid hiking alone.
Last updated: December 27, 2016