Acadia National Park relocates visitor services from park headquarters to Hulls Cove Visitor Center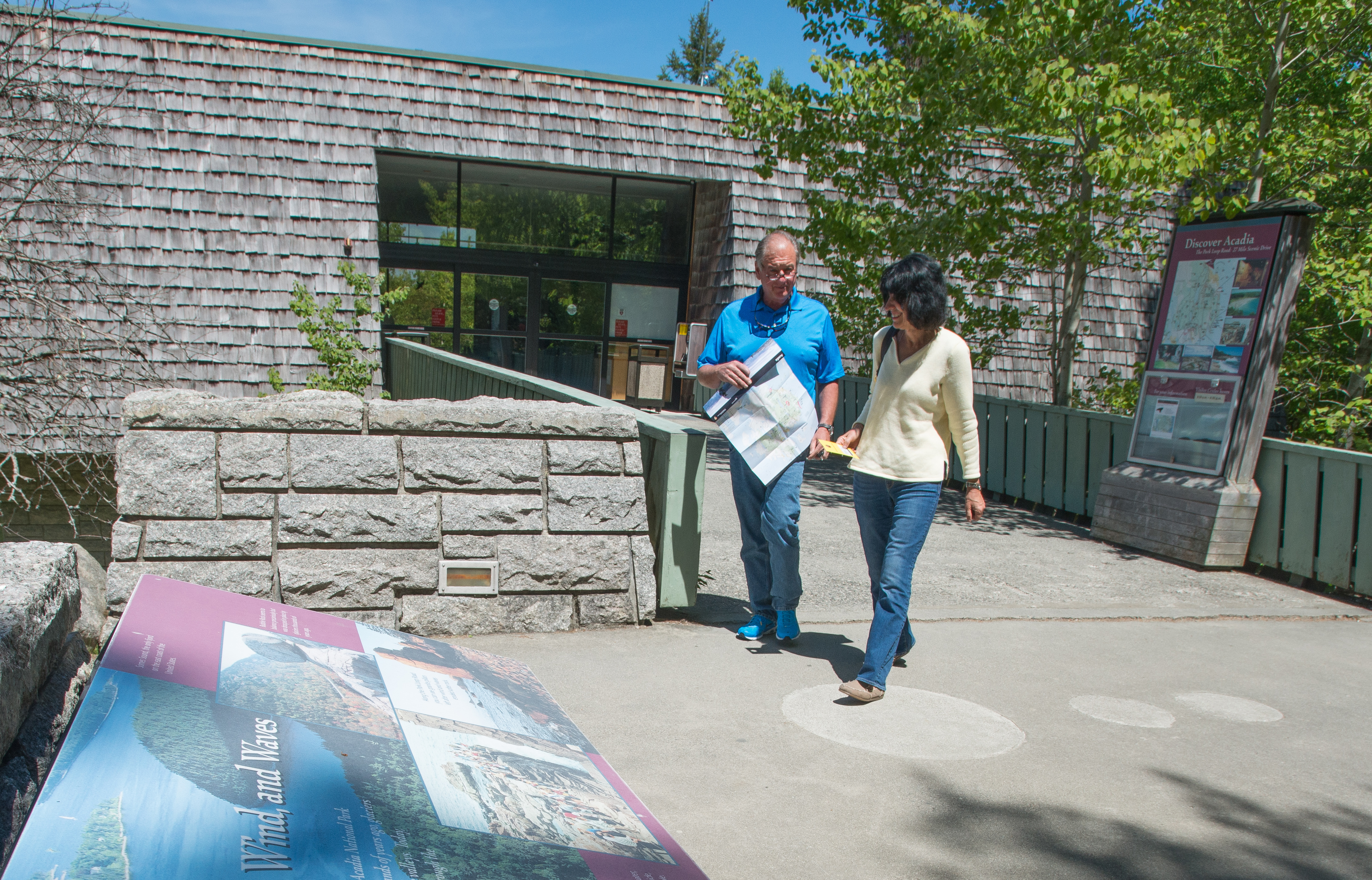 News Release Date:
April 26, 2017
Contact: John Kelly, 207-288-8703
BAR HARBOR, MAINE – The National Park Service (NPS) will be relocating some of the visitor services offered at Acadia National Park headquarters to the Hulls Cove Visitor Center from May 1 through October 31, 2017. The NPS will direct visitors seeking park information and entrance passes to the Hulls Cove Visitor Center to avoid the confusion and congestion of park headquarters during the summer and fall.
Park headquarters, located off Eagle Lake Road (Route 233) about three miles west of downtown Bar Harbor, provides the base of operations for all of the park's functions, including administration, resource management, protection, interpretation, and maintenance. Since the 1980s, the NPS has staffed a small visitor information desk that is co-located with administrative offices near the entrance to park headquarters.
During the summer and fall, many visitors go to park headquarters expecting to find the main visitor center, direct access to the carriage roads, and connections to the Island Explorer bus system. Instead, visitors struggle to find parking and the information desk among the complex of buildings, and end up having to get back in their cars to access these services elsewhere in the park.
To alleviate this problem and improve park operations, the NPS will direct visitors to the Hulls Cove Visitor Center, which offers more parking, Island Explorer bus stop, an orientation film, book sales area, restrooms, and a sufficient staff of park rangers to answer questions and issue entrance passes. This location also provides direct access to the Park Loop Road and carriage road system.
"We have learned that trying to accommodate visitors among all the other activities at park headquarters is not serving them well," said Superintendent Kevin Schneider. "We hope to improve visitor services by transitioning this function from park headquarters to the Hulls Cove Visitor Center this summer and fall."
The NPS will communicate this change to visitors through the park website, social media, and new road signs at park headquarters.
For more information, please visit www.nps.gov/acad or call 207-288-3338. Please join online conversations on Facebook (www.facebook.com/AcadiaNPS), Twitter (twitter.com/AcadiaNPS), and Instagram (www.instagram.com/acadianps).
Last updated: April 27, 2017