Acadia National Park Launches Online Sale of Park Entrance Passes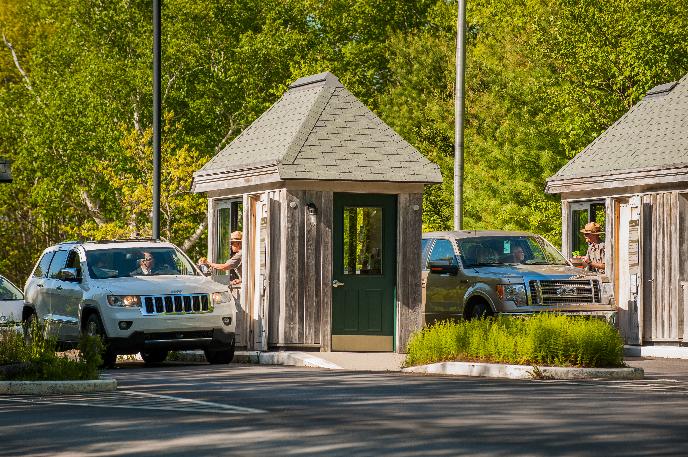 News Release Date:
February 16, 2016
Contact: John Kelly, 207-288-8703
The National Park Service (NPS) has launched a pilot program to sell entrance passes for Acadia National Park online through the "Your Pass Now" website (
www.yourpassnow.com
). Visitors to Acadia now have the convenience of purchasing—at no additional cost—annual and seven-day entrance passes in advance of their trip. The NPS partnered with NIC, Inc. to develop and administer Your Pass Now to better serve visitors to Acadia.
"Today, many of Acadia's visitors conduct business on their smartphones, tablets, and laptops," said Superintendent Kevin Schneider. "Your Pass Now modernizes the sale of entrance passes and provides a convenient alternative to purchasing the entrance pass in person."
The NPS uses entrance fees at Acadia to invest in critical improvements that directly benefit visitors, including maintaining and enhancing visitor facilities. The entrance fees are also essential for funding the operation of the Island Explorer bus system, which serves Acadia and the surrounding communities.
Maine Senators Susan Collins and Angus King urged the NPS to offer park entrance pass sales online and to start with Acadia National Park.
"With the launch of this pilot program at Acadia, the National Park System is entering a new era of accessibility," Senator King said. "Electronic park passes will not only make it easier for the American people to visit and enjoy our most treasured places, but they'll also help the park service maximize sales and generate new revenues. I applaud the park service for embracing the power of this technology and am delighted that Acadia is leading the nation in piloting it."
Once purchased, the electronic entrance pass can be printed or reside on a mobile device for use at the park on the date of purchase or at a specified future date. Park staff will validate the entrance pass using a QR (Quick Response) code. Specific instructions on how to use the electronic entrance pass are provided at the time of purchase. The pass is non-transferrable, non-refundable, non-replaceable if lost or stolen, and void if altered or reproduced.
Over the next few months, Colorado National Monument (Colorado), Theodore Roosevelt National Park (North Dakota), Everglades National Park (Florida), and San Francisco Maritime National Historical Park (California) will join Acadia with online entrance pass sales. To test a variety of online services, Everglades and San Francisco Maritime will be using different websites rather than Your Pass Now.
The annual entrance pass fee for Acadia National Park is $50. Seven-day entrance passes are $25 for a private vehicle, $20 for a motorcycle, and $12 for an individual. Persons under age 16 are admitted free. All national parks honor the America the Beautiful – the National Parks and Federal Recreational Lands Annual, Senior, Access, Military, and Every Kid in a Park 4th Grade passes.
Last updated: February 17, 2016