Acadia National Park Announces Donation of Important Bird Research Collection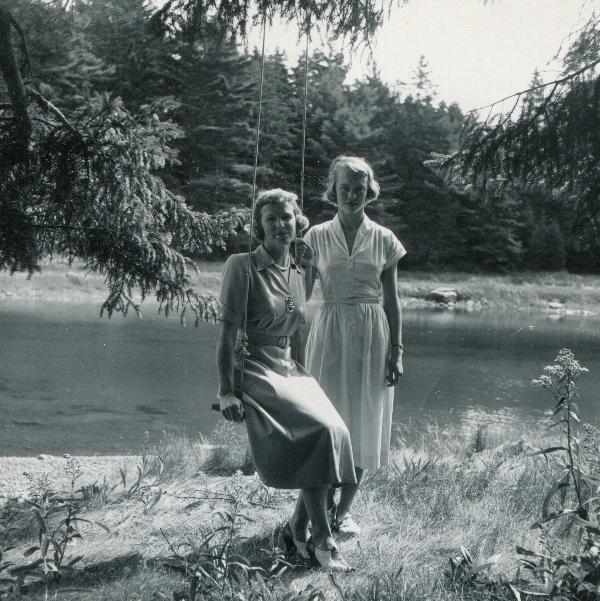 News Release Date:
October 6, 2014
Contact: Bruce Connery, 207-288-8726
Acadia National Park is pleased to announce the donation of Barbara Patterson's collection of bird research to the park's natural history collection from the Patterson, Burnett and Wheeler Families.For more than 20 years, from the late 1950s through the early 1980s, Mrs. Patterson conducted annual investigations of migrating songbirds on her family property near Somesville, Maine. Mrs. Patterson worked independently to create one of the largest data sets ever made for the region, documenting her work banding more than 28,000 songbirds.The data are a valuable historic baseline from which new investigations can examine changes in species, life history behaviors and patterns, and uses of habitats.
Mrs. Patterson worked primarily alone, and even her family was unaware of her work and its importance.Said one family member, "As a family we remain stunned by the whole thing;that this important body of work was just sitting there collecting dust, and that we never knew just what level of work Dabby (what we grandkids called her) was doing."
"What is astounding", said Superintendent Sheridan Steele," is her meticulous organization of individual records for each bird that was banded.It represents not only an unrelenting dedication to high professional standards but an uncanny understanding that this information would someday be of immense importance to the conservation of birds and the habitats they used during migration."
Included in her records are numerous letters and other correspondence with prominent scientists and ornithologists from several of the most important universities in North America for ornithological research.Mrs. Patterson's work represents a dedication of time by a skilled and highly-professional citizen scientist often only found with large research institutions and is a wonderful addition to the natural history collections of the William Otis Sawtelle Collections Center at Acadia National Park.Resource Management Division Chief Rebecca Cole-Will said "The donation from Barbara's family to the Park will assure that her work will continue to aid scientists and in doing so benefit the conservation of songbirds on Mount Desert Island and throughout the Gulf of Maine into the future.We welcome donations such as this because of their contributions to research, education, and furthering our efforts to protect park resources."
Last updated: February 26, 2015