Sara Tabbert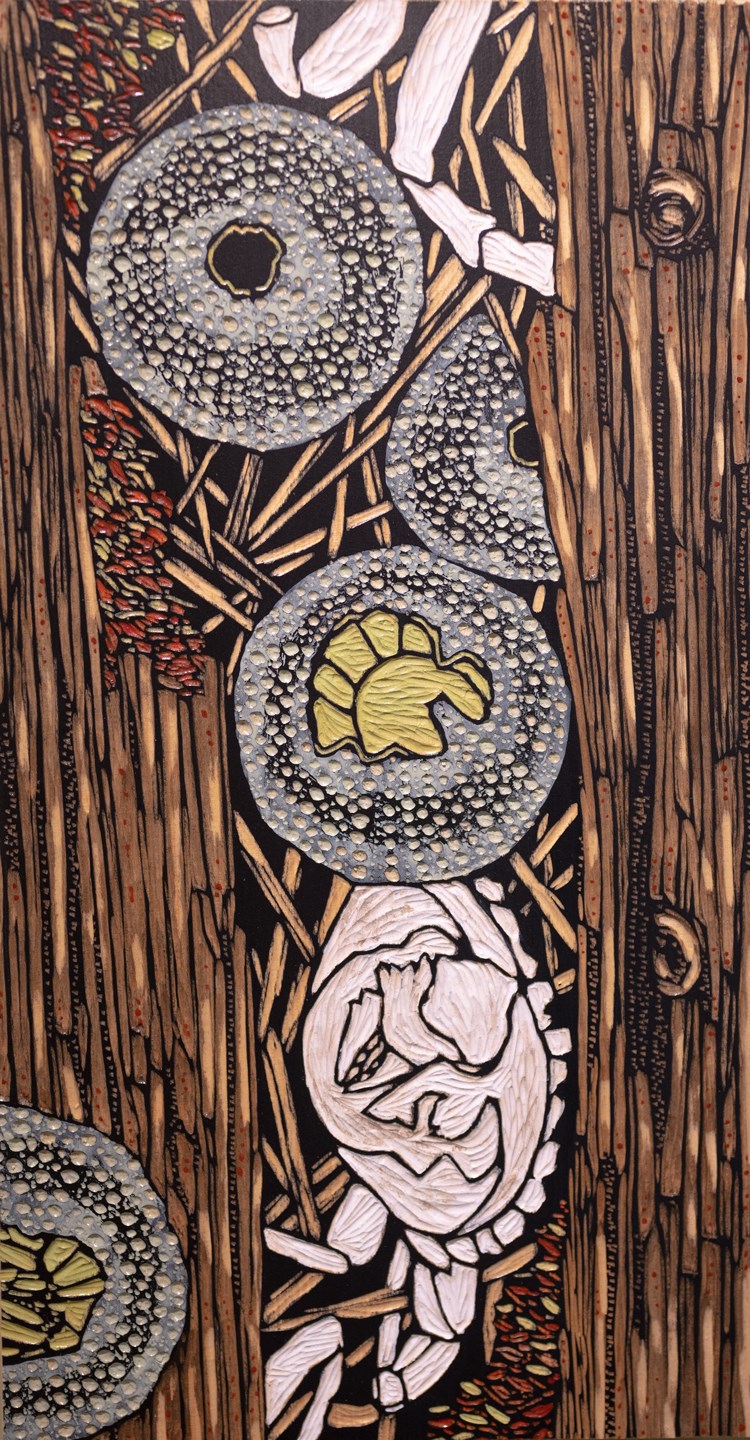 One of my favorite spots during my time at Schoodic was an unremarkable area of shoreline that seemed to be a prime feeding area for gulls. I found several pieces of driftwood where birds had clearly wedged urchins and crabs into cracks in the wood to access the meaty parts. In this case their dinner scraps left a beautiful strip of pattern and shape down the middle of an old beam.

My inclination as an artist is often to look down, rather than out, finding magic in the landscape that often goes unnoticed.

– Sara Tabbert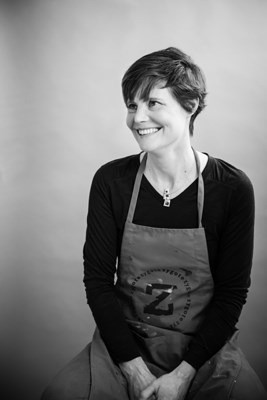 Sara Tabbert is a printmaker and mixed media artist from Fairbanks, Alaska. She has a BA in art from Grinnell College and an MFA in printmaking from the University of Nebraska-Lincoln. Her love of woodblock printing has led her to focus on creating carved and painted wood pieces, as well as traditional prints on paper. Her works are held in public and private collections, and her large-scale public art commissions are installed in buildings throughout Alaska.
She has received grants from the Rasmuson Foundation and the Alaska State Council on the Arts. In addition to residencies in the United States, Canada, Argentina, and Italy, she has been awarded residencies in Denali, Zion and Isle Royale National Parks. In 2019 she was an artist-in-residence on the Chilkoot Trail, a joint residency through the National Park Service and Parks Canada.
Tabbert was recently selected as a 2021 Fellow through the Windgate ITE International Residency Program at the Center for Art in Wood in Philadelphia.
Last updated: February 6, 2023