Nancy Silvia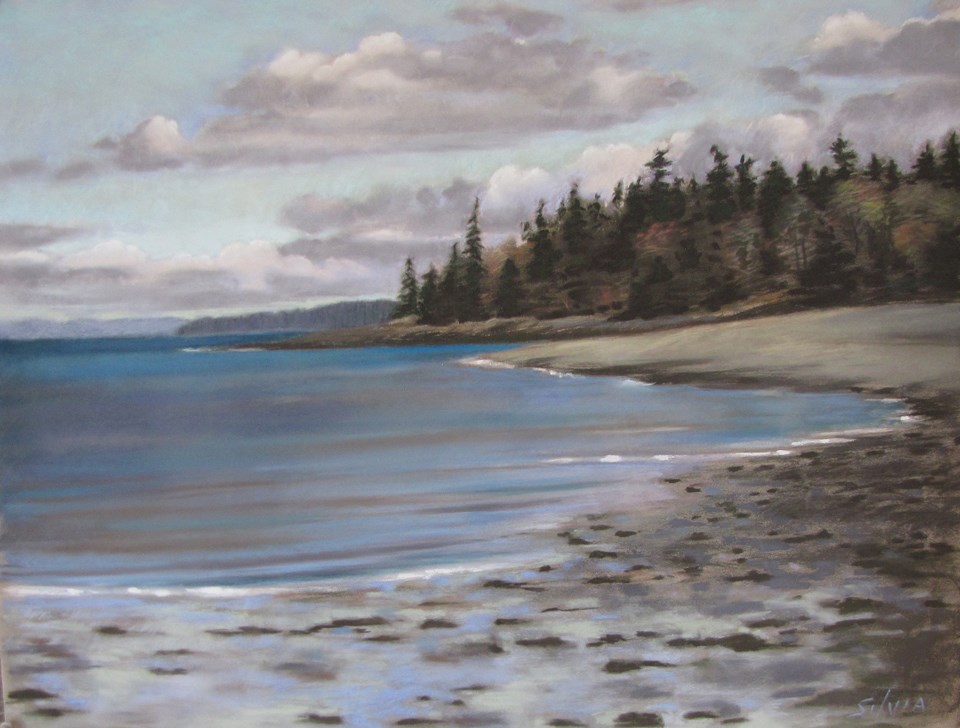 Artist Statement

My approach to landscape painting is one of direct observation, careful study of the unique features of the scene, and sensitivity to the light and weather. Beginning with field sketches and progressing to a more detailed composition, I work towards representing, as much as I can, the essence of the particular landscape. In "Maine Morning" I wanted to give the viewer the feeling of the cool morning light, reflections off the water, and the features of the Maine shoreline.

– Nancy Silva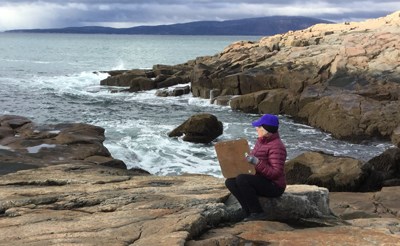 Growing up near the ocean in Connecticut, Nancy Silva claims one of her earliest visual memories is of the horizon line, and earliest influence as an artist the marine paintings of New England. Drawing and painting were a primary activity since childhood. Nancy earned a BFA in Painting from Rhode Island School of Design and an MFA in Painting from Yale University. Senior year at RISD was spent in Rome on the European Honors Program. Extended stays in Japan have added to her education.

Professional memberships include American Society of Marine Artists, and Signature status in Pastel Society of America, Pastel Society of New Mexico, and Plein Air Painters of New Mexico. Nancy has been awarded residency grants at The Ragdale Foundation in Illinois, The Ucross foundation in Wyoming, at Acadia National Park in Maine, and Aztec Ruins National Monument in New Mexico. Her work has been exhibited for over 30 years in galleries and museums and included in public and private collections in both the USA and Japan.

Nancy lives in Santa Fe, and has been a long-time member of the Pastel Society of New Mexico and Plein Air Painters of New Mexico where she served on the board for several years. Visit her website.
Last updated: January 7, 2020