Mariah Reading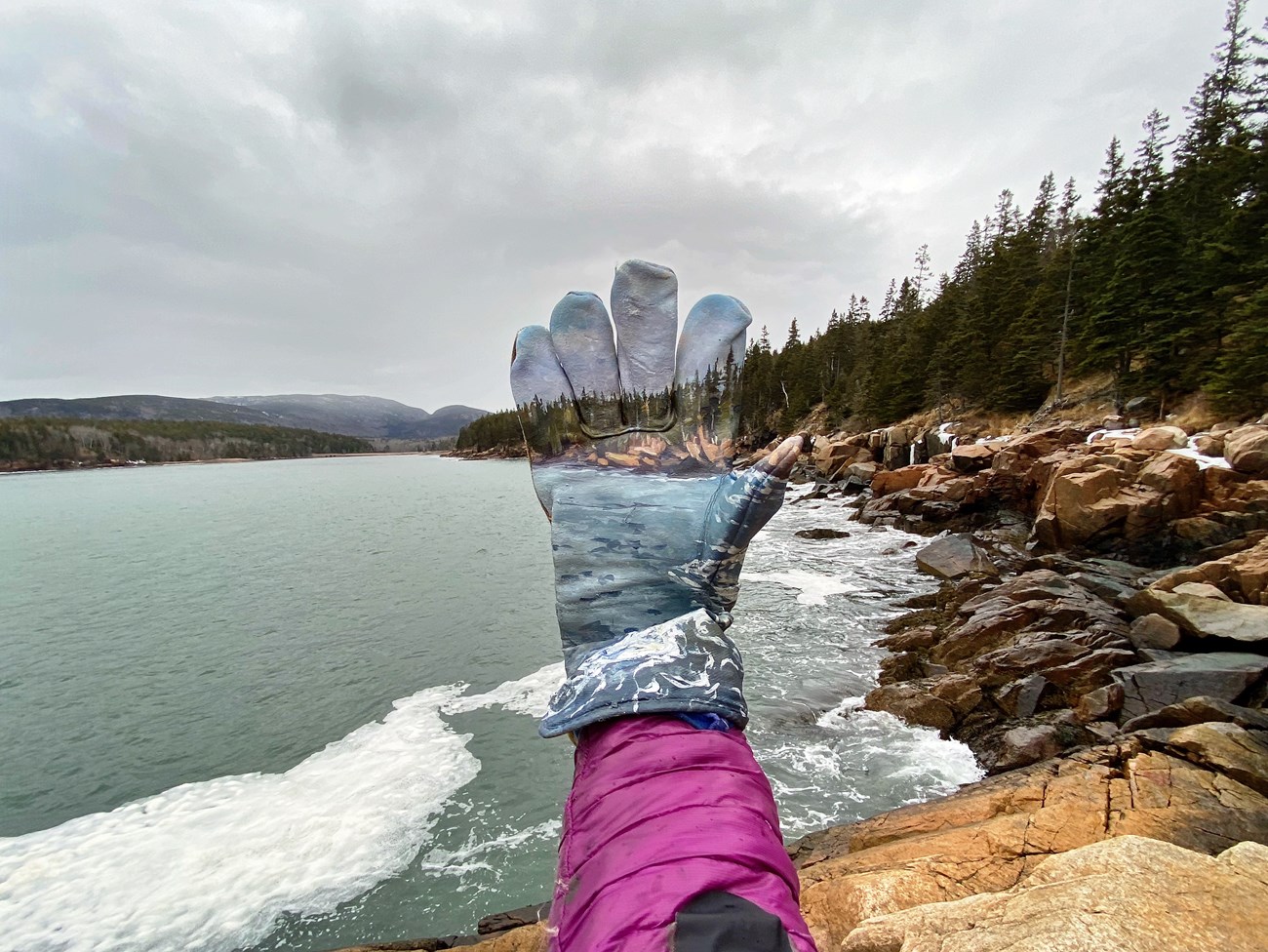 I arrived in my home state of Maine just as peak foliage enveloped Acadia National Park with bright oranges and reds. While hiking Jordan Cliffs in the middle of November, I found a work glove resting upon some rocks – a canvas waiting to be painted. The trail was especially precarious with a fresh coat of ice along the rocks and a strong wind rushing up the cliffside, not ideal conditions for a plein air painting. I hiked throughout the island with the glove in my backpack and eventually found a protected perch at the end of the Ocean Path, facing Otter Cove. Before the rain fully closed in and forced me to retreat, I was able to paint the initial base layers onto the glove. A few days later, I returned to add the dashes of ebbing white seafoam and photograph the alignment of this painting within the environment.

This piece is dedicated to the trail crews that have built and maintained the granite stairways and iron rung ladders for visitors to experience the extreme majesty of these once impassible slopes.
– Mariah Reading, 2020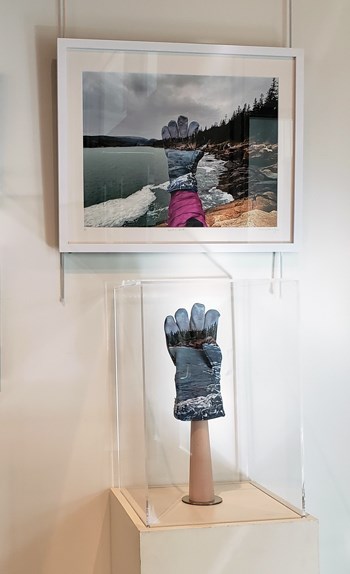 .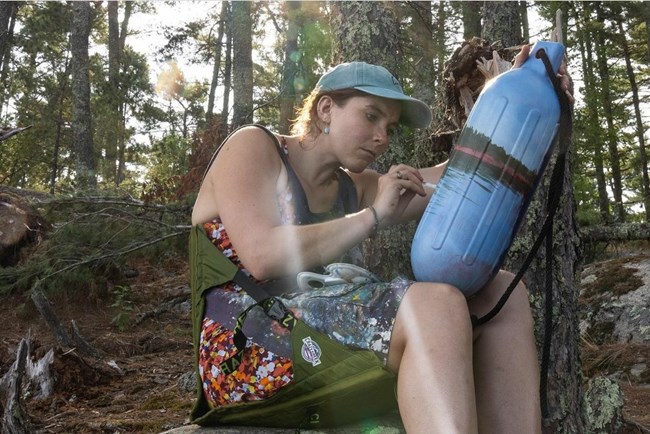 Mariah Reading is an eco-artist and strong advocate for the existence, preservation, and accessibility of the National Parks. She was born and raised in Bangor, Maine where the surrounding landscape gave her a deep appreciation of nature's beauty that was reinforced by her degree in Visual Arts at Bowdoin College. The 2016 National Park Centennial propelled her Recycled Landscapes, designed to bring attention to the need of preserving and protecting the environment. Mariah has dedicated herself to the field of eco-art through her Artist in Residence at Denali, Zion, Guadalupe Mountains, and Acadia National Parks, working as an Arts In the Parks Volunteer, assisting in Yosemite Facelift efforts, developing a K-12 STREAM curriculum with University of California Santa Barbara Oceanography students, and creating conservation workshops with the Channel Islands National Park. She has exhibited work in San Antonio, TX; Seattle, WA; Fort Collins, CO; McKinley Village, AK; Brunswick, ME; and Kamuela, HI; Poughkeepsie, NY; and Davis, CA. From April through September Reading is an environmental interpreter

Visit her website.
Last updated: February 6, 2023