Kim O'Connell
Regeneration

We share 70 percent of our genes with the zebrafish. Only about an inch or two long, zebrafish are named for their horizontal blue stripes that stretch from head to tail. In the wild, zebrafish are native to Asia, found as far north as the Himalaya and in large concentrations in the ancient Ganges river basin, where they are known as "anju." Their small size belies their superpower—the ability, after injury, to regenerate their hearts.

***

From the mainland, my approach to the port at Stonington, Maine, had been curtained with late September fog that reminded me of the cigarette smoke that hung over my aunt's kitchen table, she of the daily three-pack habit. At Stonington, I could barely make out the sign for the mailboat that is the only public way to get to or from Isle au Haut, the rocky, unbridged island that was my destination. When I could drive no farther, I knew I had to be at the right spot. "You got about an hour," a man behind the counter told me.

I parked my car and shouldered the backpack that carried all the worldly belongings I'd deemed necessary for a five-day stay on a rugged island. I circled the car a couple times, noticing how the weight of the pack made me stoop over ever so slightly, how the straps dug into my shoulders. Opening my trunk, I pulled out some oranges, a book, and an extra pair of shoes in a last-minute quest to lighten my load. From there, I hoisted my pack again and clomped down the ramp to board the boat. A handful of other passengers eventually joined me on board, a mix of local residents and tourists who were staying at the Keeper's House Inn, the island's only bed-and-breakfast. Most passengers disembarked at the town landing, leaving me to ride on to the National Park Service dock on the other end of the island. From there, a park ranger would meet me and drive me to the trailhead that led to my cabin.

Isle au Haut—"High Island" in French—was named by French explorer Samuel de Champlain when he was exploring these waters in the early 1600s. According to historians, Native Americans and small numbers of working families used the island in the intervening centuries, their livelihoods dependent on fishing and lobstering. It wasn't till the late 19th century that the island became known to outsiders, mostly artists and pleasure-seekers. In 1879, a landscape architect named Ernest Bowditch, a contemporary and friend of Central Park designer Frederick Law Olmsted, found the island quite by chance after taking a boat ride to get away from his crowded hotel in Bar Harbor—the largest town on nearby Mount Desert Island, then and now. Bowditch and his partners soon bought land on the island to create a summer colony that thrived into the new century.

During World War II, Bowditch's descendants approached the Park Service with the idea of donating their extensive land holdings to become part of Acadia National Park, a transaction that was made official in 1944. According to oral histories, early park visitors would sometimes picnic and camp on private property. The park-only dock on the island's southern tip was a concession to the locals.

Isle au Haut is located about 15 miles (as the crow flies) southwest of Mount Desert Island, home to the main part of Acadia. Fewer than 10,000 visitors take the mailboat to Isle au Haut each year, and this time, I was one of them. I had come to explore the island and draw meaning from it, although I wasn't sure yet what that would be. "This late in the season, it's mostly just the fishermen and us," a park staff person had told me on the phone a couple weeks earlier. It hadn't been comforting.

After parking at the trailhead, the park ranger led me down a quarter-mile trail to an early 20th-century cabin usually used as a work camp for park staff. I opened the door to find a dry sink and a two-gallon jug of water, an aging Coleman stove, a propane lantern, a desk, and a bunk bed. The bathroom facility was a portajohn that stood some twenty yards away, tastefully tucked behind a tree. Refrigeration was a waterproof container you could submerge in the cold creek that ran in front of the cabin. Heat would come via my thick sleeping bag and the socks and gloves I'd packed. I arranged for the ranger to pick me up at the trailhead at a certain time five days later. There was no cell service, so there could be no texting if I was running late.

Then, I was alone. I was nearly 50 years old. Although I'd done plenty of camping in my life, and was fairly used to solo hiking, on Isle au Haut I was even more alone than I realized in that heady first moment. More alone than I had ever been.

***

Worldwide, zebrafish are often found in tanks, swimming in endless circles, prized for their fecundity and importance to science. Zebrafish can breed every 10 days and can lay up to 300 eggs each time, creating a steady supply of adult specimens that can be sliced apart and examined under a microscope. Scientists hope that our genetic similarity to these creatures means that what they learn in the lab about regeneration will one day help humans to heal better and regenerate damaged organs, too. I wonder, though, how many times a zebrafish's body can be injured before it's no longer of any use. Or my own.

***

The summer before I came to Isle au Haut, I'd thrown out my back so badly that I couldn't stand fully straight. My back kinked oddly to one side. I was off-balance, askew. I felt like the old, bent woman in the Hansel and Gretel story, the one who wants to eat little children. (I didn't want to eat children, but I did desire youth.) No amount of stretching or hot baths or painkillers seemed to help. I'd tried to disguise my twisted body by wearing a blousy top so I could attend a party in my neighborhood, thinking the extra fabric would make up for my unevenness. I spent most of the party standing in awkward positions and leaning against walls, pretending I wasn't in serious pain.

Finally, when I'd made enough small talk, I departed and headed for my car in the darkness. Just a few more steps, I thought. And then, off balance as I was, I tripped, tumbling down a set of stone steps and landing on my hands and knees. I had come to the party alone, and I quickly jumped up and hobbled to my car, hoping no one saw me. Being the sole crooked person at the party had been hard enough. As I drove home, I felt a warm, wet stickiness spread inside my sandal. When I got to my house, I could barely walk, and I called to my husband to help me inside. Only then did I realize that my foot was covered in blood, and I had abrasions on my hands and knees. Worst of all, I'd managed to slice a gash into my big right toe. A dark stain spread beneath the nailbed.

By the time I landed on Isle au Haut several weeks later, my back had improved (although I still relied on a steady diet of ibuprofen), but my toenail had turned black and swung upwards occasionally like a door on a hinge. I knew it was dead, but I was afraid to deal with that ugly reality. It was hanging on, so I would, too. I was afraid to let go of any part of me in this wilderness. I was no longer a young woman. I needed all the armor and support I could get. So I had jammed the nail into place, hoping that it would fuse itself back into normalcy somehow. I wrapped the toe in gauze, put on my hiking boots, and tried to forget about it.

Over the next few days, I developed a routine so beautifully simple, and enjoyed a solitude so complete, that I grieved their loss before it was even over. To the sounds of morning birdcalls, I brewed coffee on the Coleman stove and boiled water to rehydrate my camp food. At night, I burrowed down into my sleeping bag, falling asleep to the sound of the burbling creek and, sometimes, the skittering of mice. During the day, I explored many of the park trails, crossing paths with other hikers only two times. My toe occasionally bothered me, but it wasn't too bad, not at first.

One day, I hiked on the park road towards town, where I made a lunch of locally sourced goat cheese, crackers, and Maine-produced blueberry soda from the Island Store, a well-curated grocery and gift shop with a picnic table overlooking the water. (After several days of eating rehydrated food, the cheese and crackers felt decadent.) On the way back, I wanted to reverse the layers of clothing I was wearing, so I just stood in the middle of the park road and stripped down to my bra, confident that no one would happen by. And no one did.

***

Not too far away at the Mount Desert Island Biological Laboratory, tanks full of zebrafish are stacked nearly floor to ceiling, objects of fascination to the white-coated scientists who study them. In addition to their hearts, adult zebrafish can regenerate different organs, including fins, spinal cord, retina, and telencephalon—the most highly developed portion of the brain. In the lab, scientists amputate microscopic slices of the fish's heart, to see just how much they can carve off without killing the specimen. When they get it right, the fish regenerates itself back to wholeness within weeks.

***

One bright morning, I hiked all around the island's Western Head, moving through the thick forests of the interior and climbing around the cobble beaches of the head as white waves crashed on the shoreline. Clearly done with being shoved into my hiking boot, my injured toe throbbed with nearly every step, but I willed myself to keep going.

When I returned to the cabin, the afternoon sun was angling through the trees and glittering the creek. My still-healing back and my aching toe protested as I trudged up the final steps to the porch. People back home had questioned the wisdom of what I'd planned to do here—roughing it alone for five days, a woman in the woods. And here I was, exhausted and in pain, lying on my back directly on the pine-needle covered porch, too spent to drag myself inside the cabin just yet. My toe felt huge in my boot, clearly swollen from the pressure my damaged toenail had inflicted on the root and the bed over five hours of hiking.

I knew what I had to do. Gingerly, I took off my boot. Then my sock. Then I unwrapped the gauze. As I had suspected, the toenail was a mess, hanging awkwardly, making the nailbed bleed where it had been rubbing.

The sun dappled the porch and the ground. Birds trilled and the wind rustled in the trees. It all seemed so impossibly beautiful and serene. I gripped my off-kilter toenail and began to peel it away from the nailbed, slowly, bit by bit, as blood leaked out in a tiny rivulet down one side of my toe. I probably should've taken it off in one fell swoop, like they say you should do with Band-Aids, but I'd never removed a whole toenail before, so I did it slowly.

Eventually, it was done. I held my toenail in my hand, and I was free.

On my last morning on Isle au Haut, I swept the pine needles off the porch and packed out to the trailhead, where the park ranger was right on time to take me back to the dock. Unlike the fog that had shrouded my arrival, the sun blazed in a cloudless sky as the mailboat pulled away from Isle au Haut. No one on the boat knew that, in a pocket of my backpack, I'd tucked a strange souvenir. I could have just chucked my toenail into the woods, adding a little more DNA to the wild. But I wanted to keep it for just a little bit longer, at least until I felt confident that my toenail would grow back (and it did). It felt like proof of my toughness, my ability to make it into middle age, to walk alone in the woods. To lose a part of myself, like a zebrafish, and survive. And maybe to grow a little stronger in the process.


Regeneration

An audio-only reading by the author of the essay, "Regeneration," by Kim O'Connell, who visited Acadia National Park as a Writer-in-Residence in 2018.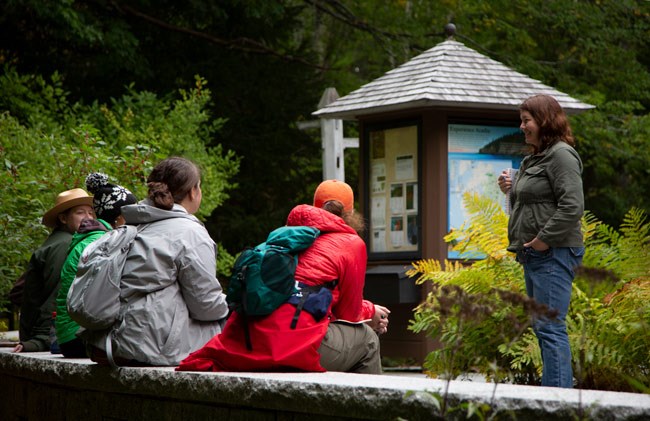 .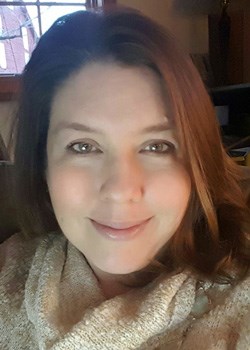 Based in Arlington, VA, Kim O'Connell has written articles and essays for such publications as The New York Times, The Washington Post, Huffington Post, Ladies Home Journal, National Parks Traveler, Civil War Times, and National Geographic News, on topics including conservation and nature, history and historic preservation, and parenting and education. She is also a professor in Johns Hopkins University's Master's in Science Writing program, and she has been awarded writing residencies and fellowships from the Virginia Center for the Creative Arts, the Virginia Foundation for the Humanities, Shenandoah National Park, and the Wildacres Retreat. Visit her website, www.kimaoconnell.com
Last updated: November 23, 2020