John Miller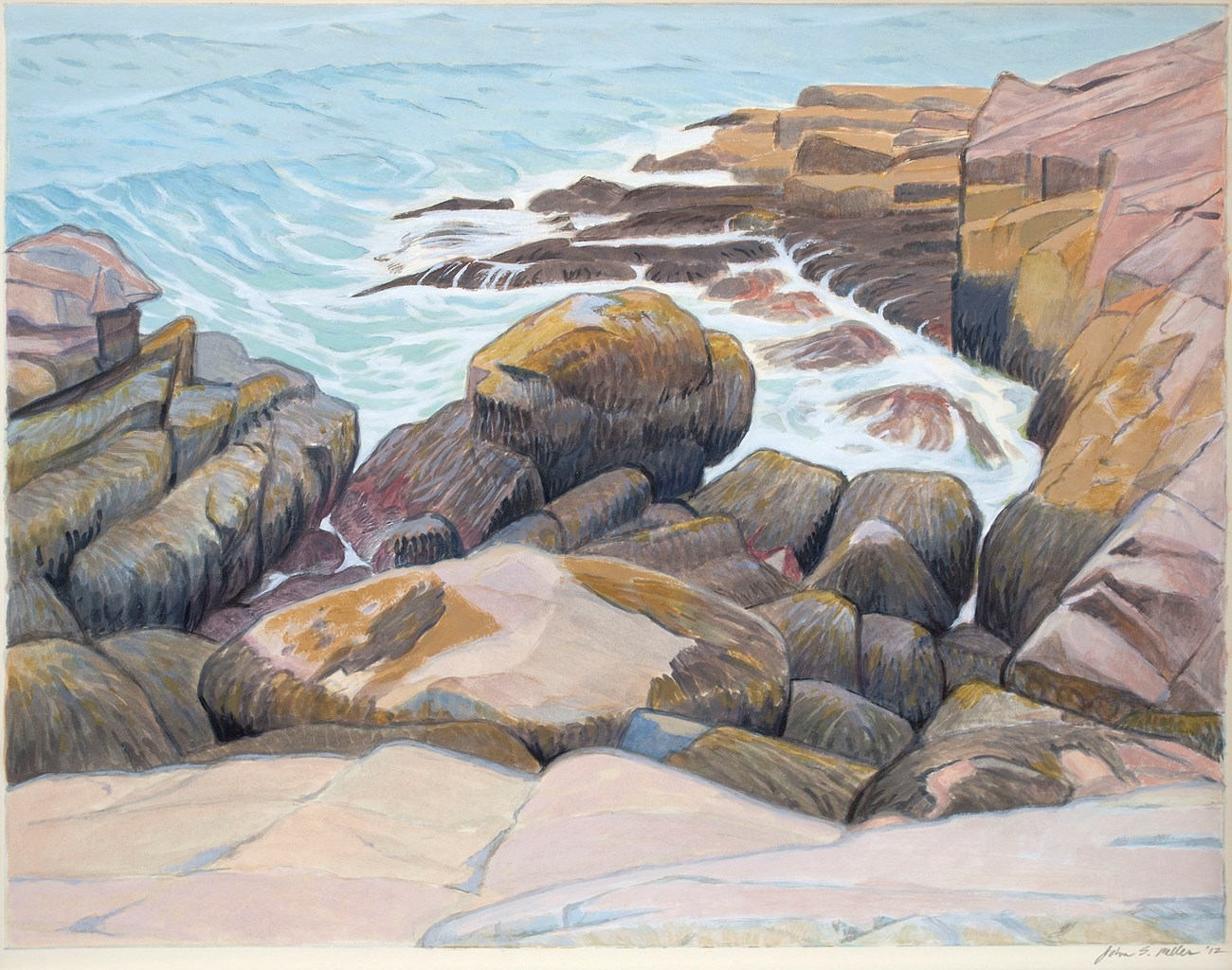 As the Artist in residence at Acadia I was particularly taken by the ever changing nature of the tidal zone and water's edge. Familiarity was hard to come by even after visiting the same spots frequently because the views were revealed and hidden with changing tides. It took great patience and well timed visits to catch the same view over successive days. What I saw at low tide disappeared at high tide so my visual markers weren't always easy to find. I used my imagination to help me gain familiarity with section details by picturing things I knew such as animals or characters and this helped me anchor the details and locations in my memory.

Bison on Schoodic focuses on one such area of the point visible when the tide is out. There was a depression with a large rock covered with barnacles, brown, red and green algae and from one perspective it looks like a big shaggy bison. I visited the spot time and again at low tide and high tide and watched the ocean surge and withdraw and bathe the rocky area at differing times each day. What grows low versus what grows high relates to the tides and how wet or dry the location might be over time. This is a zone of life along the ocean edge and although my bison may merely be a memory marker it is also very much alive. In my painting I combine imagination, memory and analytical observations to create Bison on Schoodic.

– John Miller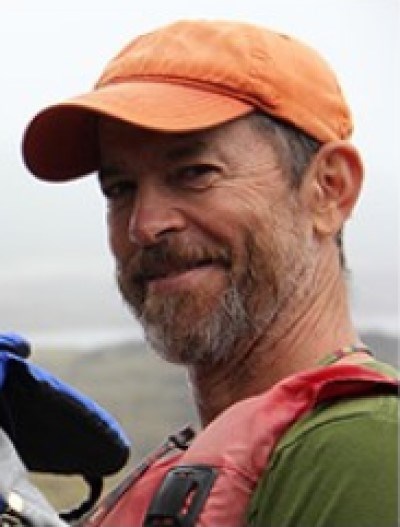 John Miller grew up in St. Paul, Minnesota and graduated from the University of Minnesota with a bachelors degree in Zoology and Art.

He has both a graphic art and fine art career focus and has been an artist-in-residence at two national parks: Acadia National Park in Maine, and Isle Royale National Park in Michigan.

John has more than 30 years of illustration and design experience working for business, non-profits, and state agencies. In his illustration and design work he focuses on natural history, natural area preservation, and human health and medical technology related subjects. In his fine art he focuses on natural spaces and natural phenomena with a particular interest in how what we see effects what we think, feel, and believe we know about the world around us.

John is a paddler and spends a good amount of time gliding along the waterways of Wisconsin as well as other northern regions.

Visit his website.
Last updated: March 23, 2020