Kelly Collette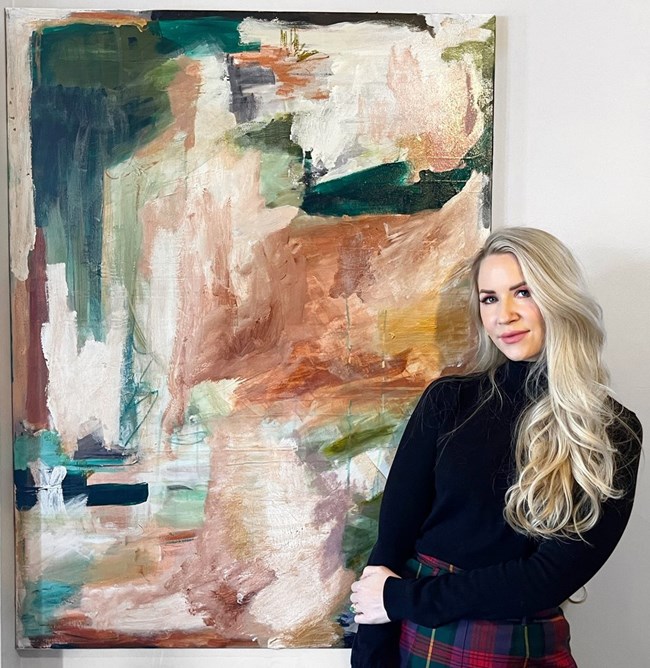 Kelly Collette is a comedian, a writer, and a painter. She's most known for her standup comedy, having been featured on CMT, DryBar, Pandora, Sirius XM and NPR. She's performed at prestigious comedy festivals across the country like San Francisco Sketchfest, Limestone Comedy Festival and Lucille Ball Comedy Festival.
She has had articles published for Bust Magazine and Ladyspike Media. Her two stage plays have been produced at local theaters and one received national attention. She's been a featured storyteller for USA Today's storytelling series. While new to the art world, her paintings have been displayed for shows at local art galleries and featured at Fuse Festival.
Her goal for the artist residency in Acadia is to combine both art and writing into a printed zine and comedy show about her experience in the park. She hopes to capture both the transformative and significant moments, as well as the humorous anecdotes, that come from experiencing life outside of one's comfort.

Visit her website.
Last updated: December 12, 2021