Siri Beckman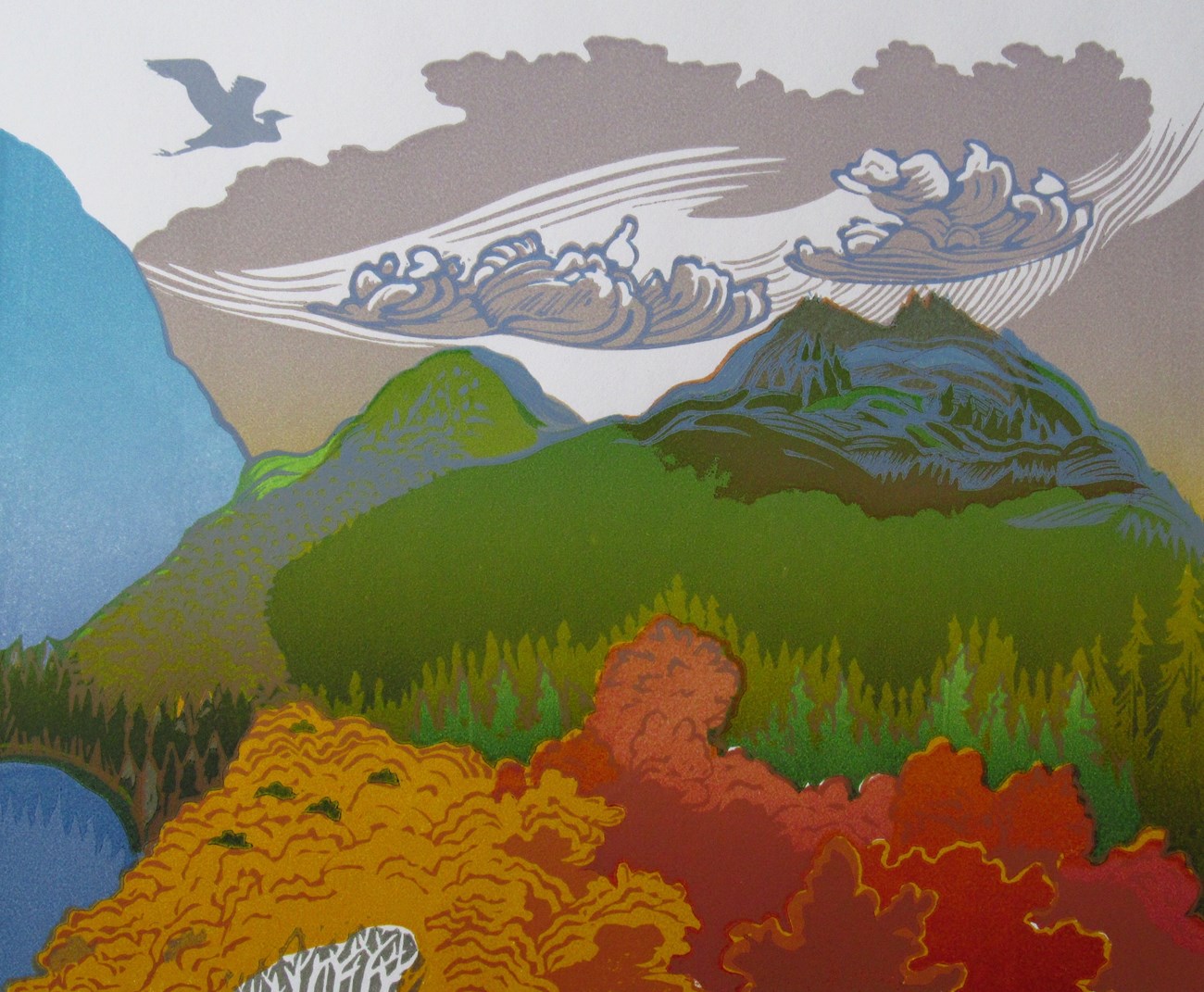 For many years leading up to my residency, my wood engravings were black/white and on a small scale. My artist-in-residence at Acadia National Park was my first AIR experience. Here I was in a BIG landscape filled with lakes, streams, the ocean, forests, cliffs, amazing skies, sunsets on a mountain top or over the ocean, or both at the same time. The experience called for a change to color and a larger scale.

The process of creating The Bubbles print included the cutting of four linoleum blocks, each for a range of colors using blended rolls. Because this was the first time I used color, I experimented with many combinations. The four blocks gave rise to lots of unpredictable hues and tones. While The Bubbles may seem modest in scale, it was the perfect project for my Vandercook proof press which makes registration of one block over another very accurate.

The opportunity to live in the park for two weeks of focused work is, simply, the BEST!

– Siri Beckman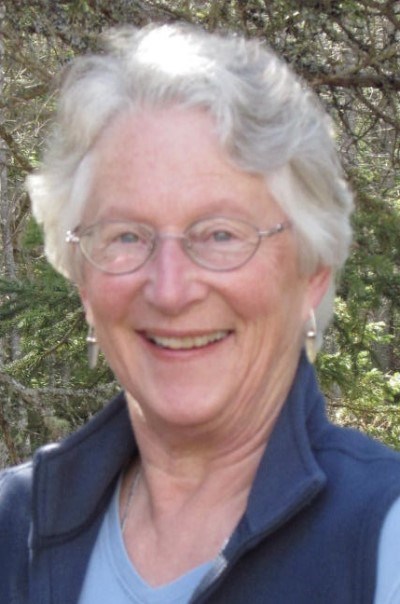 A midwesterner by birth, I grew up in the Chicago area. We lived about 40 miles north in what was then country. This was a formative time and place for me as I began my outdoor explorations of Nature often on horseback.

As a child I was considered to have artistic ability like my father, a commercial artist working in advertising. My father, books and art galleries were some of my earliest teachers. However, I did not go to art school, but went to a liberal arts college and majored in art history and biology with some thought of going into medical illustration. I also worked in my father's studio. On Saturdays I studied at the School of the Art Institute of Chicago. In 1967 I married and moved to Cincinnati, Ohio. On Saturdays and evenings I attended the art academy while working as a graphic artist.

It was not until 1975 when I moved to Stonington, Maine, on Deer Isle, that I began thinking of myself as an artist. The beauty of the island, the vitality of the fishing community and Penobscot Bay were constant sources of inspiration for me. A further plus was the strong art/craft community surrounding Haystack Mountain School of Craft. Printmaking was largely unknown to me until I discovered wood engraving quite by accident in a private library. Thus began the many years of teaching myself the skills needed to cut hard wood with fine engravers.

In 1990 I applied to the University of the Arts in Philadelphia to pursue an MFA in Printmaking and Book Arts. This facilitated a period of teaching, and serving as an Artist in Residence in six national parks. Acadia was my first!

My process involves sketching from life and then creating a composition based on these drawings. Working plein aire is still my greatest thrill. Next a simplified version of the composition is transferred to the wood block in reverse. Most of the detail is developed while I'm cutting the block. Then it's proofing, printing, curating and finally signing the edition.
Last updated: March 23, 2020