High Water has receded

The park is operating as normal with all campsites posted as OPEN.
Things To Do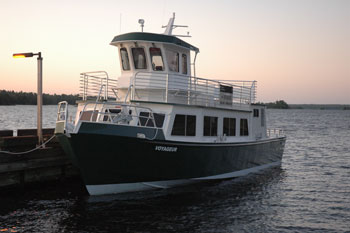 Guided Tours
Join a ranger-led program to learn more about Voyageurs National Park by guided boat tours, canoes trip, or hikes.

Tour Boat Charters
Have a large group or need a unique, private setting for your gathering? Charter a tour boat for your special occassion.
Camping
With over 270 sites located within Voyageurs National Park, one may still experience the wilderness. Learn about the variety of camping opportunities in Voyageurs National Park and its surrounding area.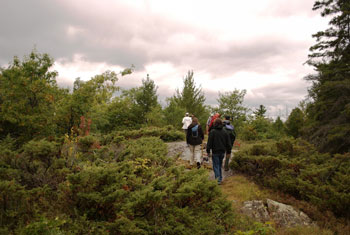 Hike to Health
Hike to Health is a new program starting Spring of 2014. With a little added incentive, learn how you can hike yourself to health.
Hiking Trails
Voyageurs offers hiking trails that are accessible by vehicle and by boat. Pick a trail and explore the variety of habitats the Northwoods has to offer.
Places to Go
Looking for visitor destinations within the park boundaries or in our gateway communities is a commonly asked question from our park visitors, so on your list of things to do while in Voyageurs National Park, add places to go.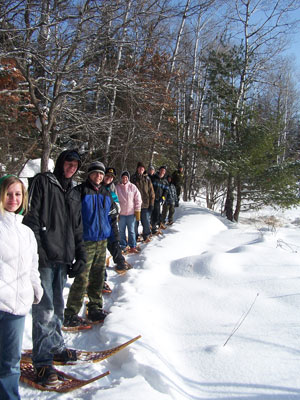 Winter Activities
Enjoy the winter wonderland of the Northwoods. Voyageurs National Park has a variety of winter activities to chase those winter blues away.


Did You Know?
Volunteers helped to maintain and clear park trails, such as the 24 mile-long Kab Ash Trail.