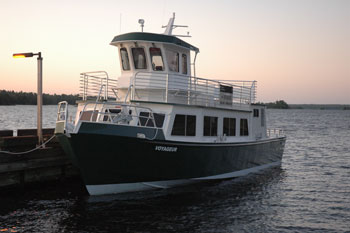 Guided Tours
Join park staff as they immerse you in the world of the voyageurs, lakecountry, and geology. Programs include guided boat tours, canoes trip, and hikes. Programs typically begin at the
Rainy Lake
,
Kabetogama Lake
, or
Ash River
Visitor Centers.
Have a large group or need a unique, private setting for your gathering? Charter a tour boat for your special occasion.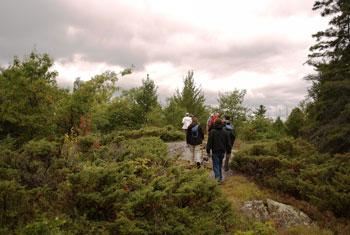 Hike to Health
Hike to Health is a new program that started spring of 2014. With a little added incentive, learn how you can hike yourself to health.
Some trails are accessible by vehicle, others only by boat. Pick a trail and explore a variety of North Woods habitats.
Places to Go
More than just the perfect campsite can be found at Voyageurs. Visitor destinations like Kettle Falls, Ellsworth Rock Gardens, and many more attract thousands of people each season to explore the natural and cultural history of the park. Find your destination at Voyageurs.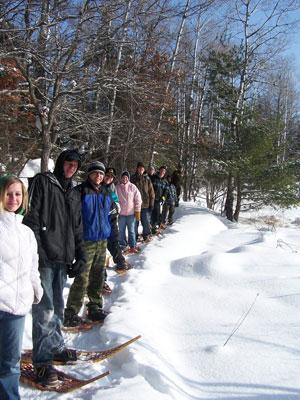 America's Great Outdoors
& Lets Move Outside
With nearly eighty percent of Americans now living in urban areas, getting into the outdoors is much more difficult than in the past. Lets Move Outside encourages kids and their families to engage in outdoor activities that get hearts pumping and bodies moving.