Tour Boat Charters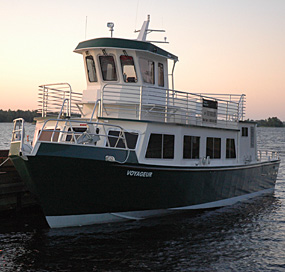 Interested in chartering one of the park's tour boats?
Each of the park's tour boats - the Voyageur and the Amik- are available for rental. School groups, family reunions, weddings, and other groups are all welcome.

If you are interested in chartering a tour boat, please print and fill out an application for a Special Use Permit and return it to:

Rainy District Interpreter
360 Highway 11 East
International Falls, MN 56649
Tour Boat Charter Application (PDF)

Once your application is processed, the park will inform you if you have been issued a permit to charter a tour boat.