Things To Do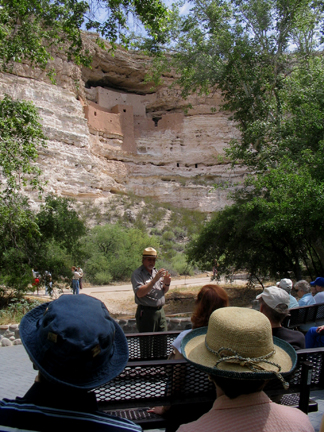 NPS
Visit Montezuma Castle National Monument and witness the incredible legacy of a people who struggled to survive in the Verde Valley 1,000 years ago. Set aside an hour to explore the museum and roam the trails through a scenic sycamore grove at the base of towering limestone cliffs.
Ranger programs, on various topics, are scheduled each morning at 10:00 and 11:00. Please note these programs are subject to staffing. You can also enjoy your lunch in our picnic area along the shore of Beaver Creek.
Click here for Special Events, or click on the link on the left for Schedule of Events.


Did You Know?

Montezuma Well is located 11 miles from Montezuma Castle. Go north on I-17 to exit 293 and then follow the signs. The water of Montezuma Well enters from two underground springs. Over one and a half million gallons of water a day flow into the well.