Exploring Montezuma Well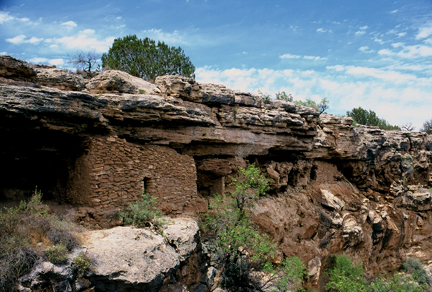 NPS
The legacy of the Sinagua culture surrounds you during a visit to Montezuma Well. From cliff dwellings perched along the rim to large pueblo ruins and an ancient pit house, the variety of these archeological sites is a testament to the ingenuity of these people.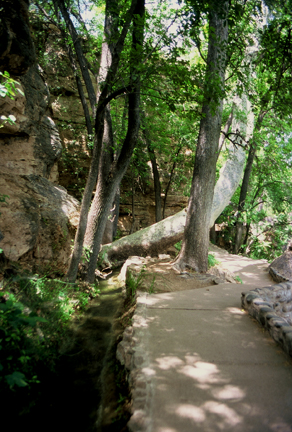 NPS
Take your time as you explore the trails at Montezuma Well and discover the tranquility of a site still considered sacred by many local tribes. The shaded forest along the trail near the swallet ruin and the outlet provides welcome relief from the unrelenting Arizona sunshine. The temperature difference at the outlet can be up to 20 degrees cooler than along the rim of the Well, making it easy to imagine the people of the Sinagua culture spending the hot summer days in this tranquil setting.
The constant supply of warm, 74 degree water was the life-blood of the people who made their home here. Over 1.5 million gallons of water flows into the Well every day, a rate that has not fluctuated measurably despite recent droughts throughout the state of Arizona. This water enters a "swallet" near the end of the trail into the Well and flows through over 150 feet of limestone before re-emerging from the outlet into an irrigation ditch on the other side. Sections of this ditch date back over 1,000 years. The value of this water is recognized still today, as many residents of nearby Rimrock, AZ, rely on water flowing through the irrigation ditch for their gardens and livestock.
Did You Know?

When you hear the loud, steady humming of cicadas in the summertime it is actually male group singing, or serenading of female cicadas. Male cicadas make the sharp sound with plate-like organs on the thorax to attract a mate. They can get very loud at Montezuma Castle National Monument.