Cutting back Ranger Talks after Labor Day

There will be no 9:00 a.m. and 11:00 a.m. Ranger talks after Labor Day. However there will be a 10:00 a.m. Ranger Talk and also at 1:00 p.m. and 3:00 p.m.. Usaully cancellation on Ranger talks occur this time of the year due short staff.
September 2, Little Bighorn Battlefield Road Paving update

Parking Area Marking is scheduled for this Friday Sept. 5. The road markings are scheduled to be painted Sept. 15-17.
Custer National Cemetery
Your visit to the Custer National Cemetery at Little Bighorn Battlefield is like a trip through time. You will relive the drama of America's coming of age as you walk along the graves of known and unknown veterans of our nation's wars, including women and children from isolated frontier posts, Indians, scouts, and Medal of Honor recipients.
To locate interments at Custer National Cemetery click on the site below:

"BIVOUAC OF THE DEAD"
"The muffled drums sad roll has beat the soldiers last tattoo no more on life's parade shall meet that brave and fallen few.
On eternal camping-ground, their silent tents are spread, and glory guards with solemn round the bivouac of the dead."
Theodore O'Hara, August 1847
Did You Know?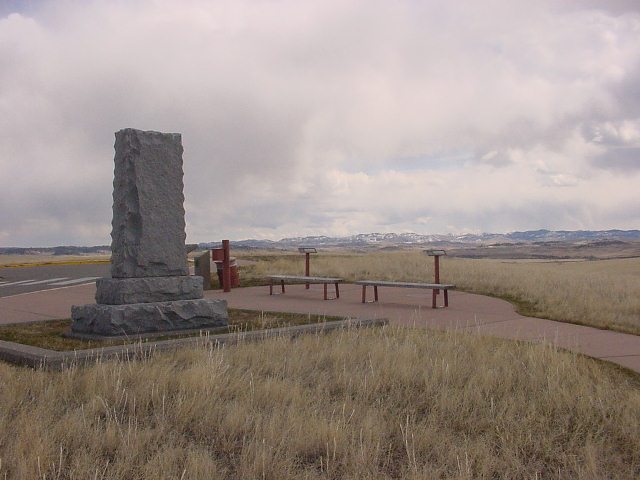 More than half of the 7th Cavalry survived the Battle of the Little Bighorn. About 350 soldiers under the command of Major Reno and Captain Benteen survived five miles south of where Custer and five companies were annihilated.