Custer National Cemetery
Your visit to the Custer National Cemetery at Little Bighorn Battlefield is like a trip through time. You will relive the drama of America's coming of age as you walk along the graves of known and unknown veterans of our nation's wars, including women and children from isolated frontier posts, Indians, scouts, and Medal of Honor recipients.
To locate interments at Custer National Cemetery click on the site below:

"BIVOUAC OF THE DEAD"
"The muffled drums sad roll has beat the soldiers last tattoo no more on life's parade shall meet that brave and fallen few.
On eternal camping-ground, their silent tents are spread, and glory guards with solemn round the bivouac of the dead."
Theodore O'Hara, August 1847
Did You Know?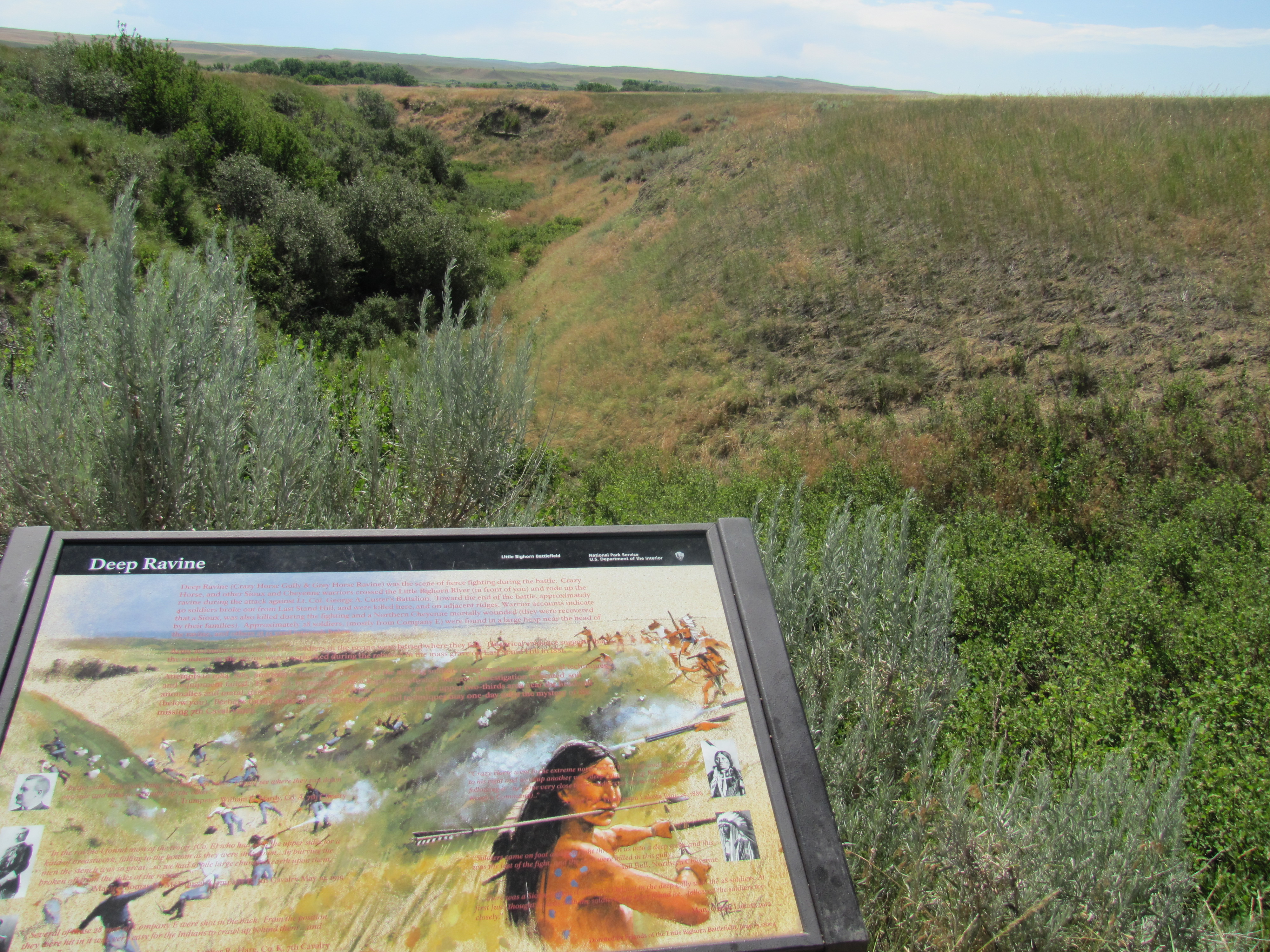 The Battle of the Little Bighorn did not end on top of Last Stand Hill as been traditionally suggested. According to warrior accounts the fight ended in a ravine, 300-400 yards below the hill known today as Deep Ravine.