Cutting back Ranger Talks after Labor Day

After Labor Day, Ranger talks will be provided daily at 10:00 a.m., 1:00 a.m., and 3:00 p.m.
Maps
Fine both getting there and park map by clicking on the links below.

Click on this link to view a Little Bighorn Battlefield National Monument Park Map 300 kb PDF
Find us at maps in Google

Enter Little Bighorn Battlefield N.M., Crow Agency, MT
in the box when U.S. map page opens.



Did You Know?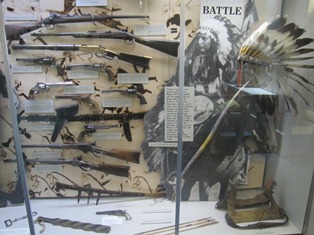 From archeological evidence the warriors who fought in the battle used about 45 different types of firearms, ranging from muzzle loaders, cap and ball to the advanced Henry and Winchester repeaters. Its believed about 10% of the warriors had firearms and the majority fought with their traditional weapons.