Little Bighorn Battlefield announces road paving project 2014.

Little Bighorn Battlefield will be resurfacing the park tour road. More »
Contact Us
Before You Send Your Messages!
We receive many emails requesting information that is already available on this website. Please browse the topics listed in the Site Index before submitting your message and keep in mind that our site contains far more information then we can email you. Thanks!
By Mail:
Little Bighorn Battlefield National Monument
P.O. Box 39
Crow Agency, MT 59022-0039

Physical Address: 756 Battlefield Tour Road Crow Agency, MT 59022

By Phone:
Park Headquarters (406)-638-2621
By Fax:
406-638-2623


Did You Know?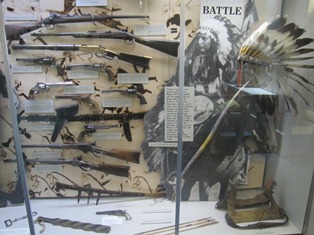 From archeological evidence the warriors who fought in the battle used about 45 different types of firearms, ranging from muzzle loaders, cap and ball to the advanced Henry and Winchester repeaters. Its believed about 10% of the warriors had firearms and the majority fought with their traditional weapons.