Cutting back Ranger Talks after Labor Day

There will be no 9:00 a.m. and 11:00 a.m. Ranger talks after Labor Day. However there will be a 10:00 a.m. Ranger Talk and also at 1:00 p.m. and 3:00 p.m.. Usaully cancellation on Ranger talks occur this time of the year due short staff.
September 2, Little Bighorn Battlefield Road Paving update

Parking Area Marking is scheduled for this Friday Sept. 5. The road markings are scheduled to be painted Sept. 15-17.
Little Bighorn, A Place of Reflection
This area memorializes the U.S. Army's 7th Cavalry and the Sioux and Cheyenne in one of the Indians last armed efforts to preserve their way of life. Here on June 25 and 26 of 1876, 263 soldiers, including Lt. Col. George A. Custer and attached personnel of the U.S. Army, died fighting several thousand Lakota, and Cheyenne warriors.
Features
Battle of the Little Bighorn

The Battle of the Little Bighorn is one of the most famous battles in American history.

Read More

Custer's Last Stand

NEW!! See Little Bighorn Battlefield National Monument's podcasts.

Read More

Indian Memorial

An Indian Memorial was dedicated June 25th. 2003. It was placed in memory of all the tribes defending their way of life at the Battle

Read More
Did You Know?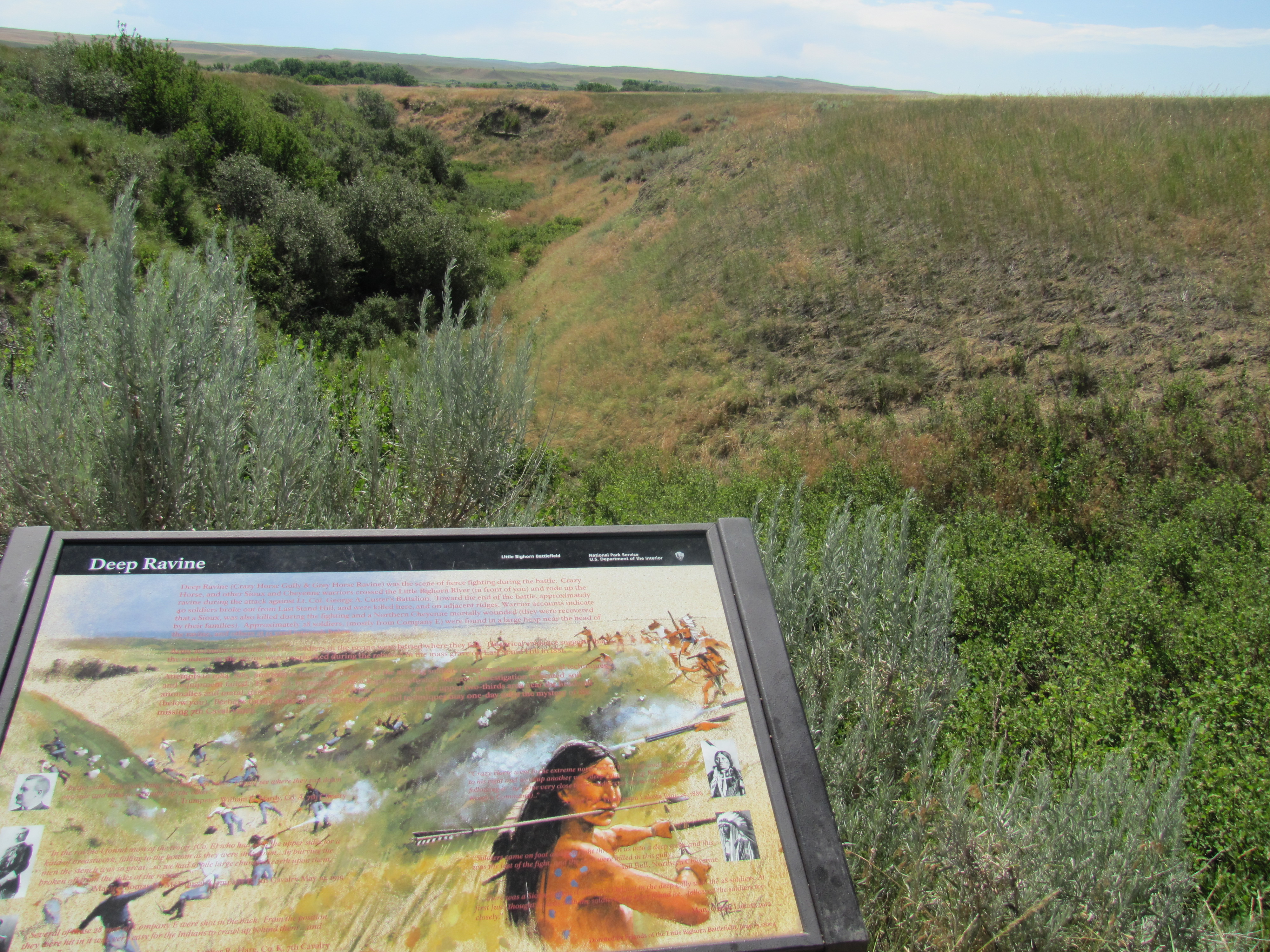 The Battle of the Little Bighorn did not end on top of Last Stand Hill as been traditionally suggested. According to warrior accounts the fight ended in a ravine, 300-400 yards below the hill known today as Deep Ravine.