Contact Us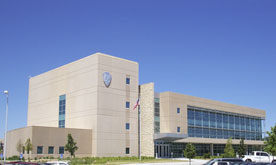 NPS photo
Contact the headquarters of the Lewis and Clark National Historic Trail by phone, mail, or email.

Phone:
(402) 661-1804
Mail:
Lewis and Clark NHT
601 Riverfront Drive
Omaha, NE 68102
Email:
Click here to send an email to Trail headquarters.


Did You Know?

The Corps of Discovery didn't discover anything. Everything the Corps reported on- plants, animals, landforms - had been known to and used by American Indian tribes for generations. The Corps were, however, the first to record these items for science.